Baldwin
USD

348 agenda for April 21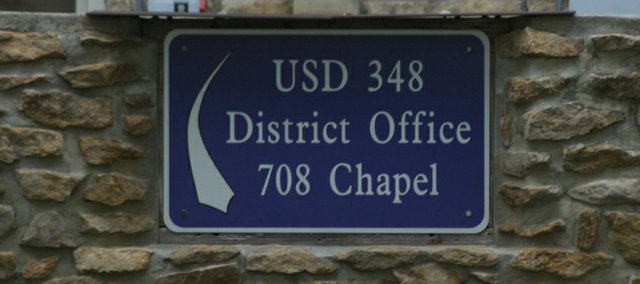 BALDWIN CITY UNIFIED SCHOOL DISTRICT 348
BOARD OF EDUCATION AGENDA
Baldwin Elementary Primary Center
500 Lawrence Street
April 21, 2014
6:30 p.m.
A. Call to order by board president
B. Approval of agenda (D/A)
C. Executive Sessions – personnel, negotiations, attorney-client (D)
D. Consent agenda – Approval of minutes, normal bills and payrolls (D/A)
E. Recognition
FBLA students
a. Madeline McCrary and Forrest Young
F. Public comment – Audience (student, patron, staff input) (D)
G. Financial matters (D/A)
Set fees
a. lunch/breakfast
b. textbooks
KASB Legal Assistance Fund

Budget Hearing – 8:00 p.m.
H. Administrative reports (D/A)
Safety and Security presentation
I. Old business (D/A)
360 Energy recommendations

K-5 Social Studies Curriculum

Low Participation Policy

Math curriculum materials
J. New business (D/A)
FBLA Trip

Classified leave – Patty Irick/Glenda Rockers

Athletic Field use - Jo Ann Kite

KASB Policy recommendations

BESPC/BESIC Handbooks

College Class Request – Rob McKim/Mr. Dorathy
K. Board member input
Co-op report (D)

Miscellaneous (D/A)
L. Superintendent's report (D/A)
State Assessment update

Multiple measures for evaluation
M. Executive sessions – personnel, negotiations (D)
N. Consider executive session matters (D/A)
O. Discussion items (D)
P. Adjournment (A)