Baldwin City Community Easter egg hunt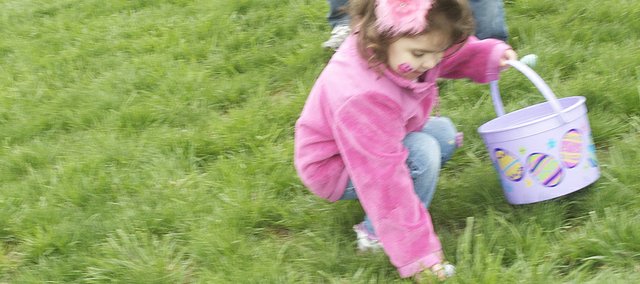 The Baldwin City Recreation Commission and Rainbow Experience Preschool will sponsor a community Easter egg hunt Saturday at the Bullpup Drive ball fields. Activities for children will start at 10:30 a.m. and will include face tattoos, duck pond, bean bag toss, sack race, three-legged race, balloon animals, and a visit from the Easter Bunny.
The egg hunt starts at 11 a.m. on field 3 with ages 5 and 6 and those 7 and older. At approximately, 11:15 a.m. on field 2, egg hunts will start for those 3 and 4 year of age and 2 and younger.