Face to Face: Baldwin City power plant manager Rob Culley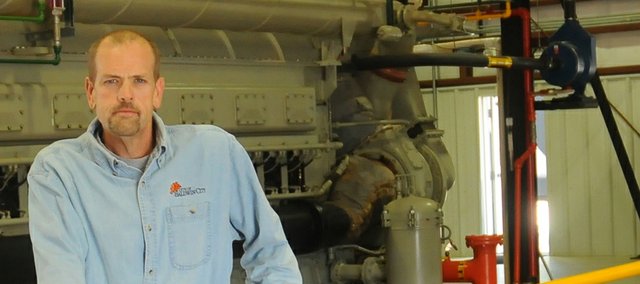 Name: Rob Culley
Born: Eudora. "I moved down here in 1988 when I went to work for the city."
Family: Wife of eight years, Stefanie, and 22-year-old son, Clayton.
Occupation: Baldwin City power plant manager.
Education: Graduated from Eudora High School.
Ideal job growing up: "Law enforcement was the direction I was headed through junior high school and high school. I always thought I wanted to be a police officer. How I ended up a power plant operator, I have no idea. Fate has a way of guiding you to places you ought to be."
Hobbies: Riding motorcycles, camping and dining out with his wife. "I like antiquing and going to flea markets and garage sales."
Digging deeper: Culley manages the city's electrical generating plant, which provides the city power when outside power is unavailable because of storms and on days of high demand when it can be difficult to get outside power or is cheaper than that produced elsewhere. His job also makes him the point person for ensuring the city secures electrical power from outside sources that provides most of the power consumed in the city.
The reward of the job "is knowing that on some level, we make a difference. The work we do touches a lot o people's lives."