Face to Face: Lumberyard Arts Center gallery coordinator Sandy Cardens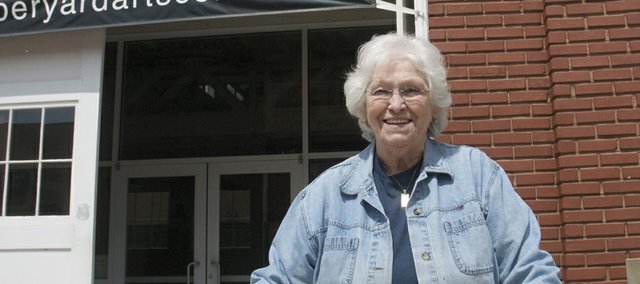 Name: Sandy Cardens
Born: New Bloomfield, Mo. "It's a small town about 20 miles from Columbia, Mo. No one has ever heard of. I grew up in Jefferson City, Mo."
Family: Husband, J.T., and adult son Jay.
Education: "I graduated from Jefferson City High School. I went to Lincoln College in Jefferson City, but I quit and moved to California for 16 years. That was my real education."
Ideal job growing up: "I never heard of it then, but I would have liked to have been an art therapist."
Hobbies: "I'm a painter."
Digging deeper: Cardens said she and her future husband had only one date in high school but became involved when they both attended the 20th reunion of their high school class. She moved with J.T., then in the Navy, to Hawaii. They relocated in 1996 to Baldwin City when J.T. was offered a job at Baker University. She soon became involved with the local arts council and was a founding member of the Lumberyard Arts Center. She has been its gallery coordinator since the Lumberyard opened in March 2010, but will hand that job over to Paula Johnson in a few weeks. Cardens remains the treasurer of the Lumberyard Arts Center.
The biggest rewards from her volunteer work at the Lumberyard is watching the joy of children in classes and from seeing their work displayed in the gallery, Cardens said.