Six Bulldogs chosen to Frontier League post-season teams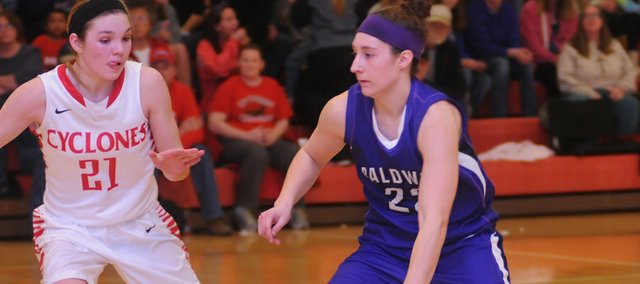 Baldwin High School senior guard Katie Jones was selected to the Frontier League First-Team basketball team, while five other Bulldogs made the second team or were honorable mention.
Gaining 2013-14 post-season league honors with Jones on the girls team was 5-10 junior forward Maddie Ogle, who made the second team, and 5-10 junior Corey Valentine, who was an honorable mention selection.
There was no Bulldog on the Frontier League boys first team despite the team's undisputed first-place finish in the league. Named to the second-team were senior guards Chad Berg and Cornell Brown. Senior Michael Burton was an honorable mention selection.