Douglas County Commission approves agritourism regs, ends moratorium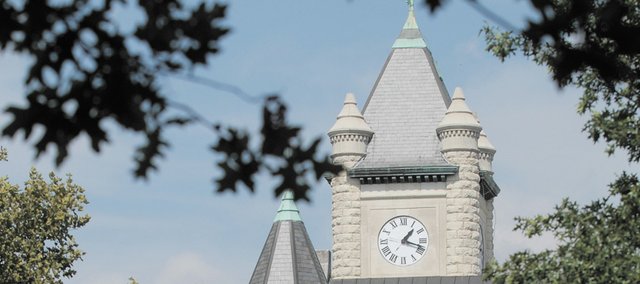 Douglas County is back in the business of accepting applications for agritourism operations after the Board of Commissioners approved new regulations and rescinded its moratorium on applications Wednesday.
The regulations offer new definitions of smaller agribusinesses and larger commercial operations and their differing application processes.
Among the criteria, Tier 1 businesses can provide parking for up to 40 vehicles, while Tier 2 enterprises are allotted up to 100, with "some room for administrative review," said Commissioner Nancy Thellman, second district.
Those ceilings went down from the 50- and 200-space limits that were initially recommended by the Lawrence-Douglas County Planning Commission in mid-March.
Tier 1 businesses will not require approval from the commission in order to receive a permit; however, Tier 2 operations will.
With the new directives passed, the board voted to cancel the moratorium it placed on agritourism permits back in October. It was set to last until April 30.
At the meeting, zoning and codes administrator Linda Finger said there were currently at least two agritourism permits awaiting review.
The moratorium came in response to outrage created by a September proposal for an agribusiness in southeast Douglas County that included plans for an 800-car parking lot. Nearby residents dissented, so the board suspended all applications until it could revise its agritourism zoning codes and applications process.
Douglas County administrator Craig Weinaug told the Journal-World in October that the Overland Park couple who submitted the proposal withdrew it, but they were still considering resubmitting it at a later date.