Baldwin board approves sale of Chapel Street property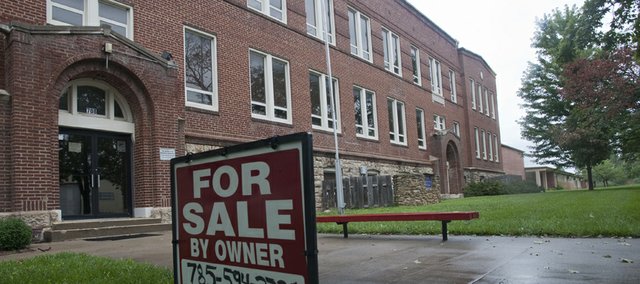 At a special meeting Tuesday, the Baldwin school board approved selling two Chapel Street buildings to Kansas City, Mo., developer Tony Krsnich for $90,000.
The action was the only thing on the meeting's agenda and made formal the board's decision in September to negotiate the sale of the old middle school, South Gym and surrounding property to Krsnich. The deal will close Wednesday.
Krsnich and the Baldwin City technology company Free State Broadband LLC responded in September to the district's request for proposals to purchase and redevelop the properties. The board voted to negotiate with Krsnich because his offer of $90,000 was $20,000 more than that of the local company.
Krsnich has been involved in several historic renovation projects in the state, including two warehouses in East Lawrence, which helped rejuvenate the surrounding neighborhood as an arts district.
At the September meeting, Krsnich made available to the board signed commitments from investors to purchase $614,000 in federal historic preservation tax credits and $763,000 in state historic preservation tax credits. Those would be part of an estimated $5 million package it would take to renovate the two buildings, he said.
In a proposal submitted to the district before the September decision, Krsnich wrote much of the old middle school would be converted into apartments while part of the third floor would be reserved for a entrepreneur incubator, which would make small offices available to small and start-up businesses, while providing as part of their rent a common conference room and basic business necessities such as Internet, copier, printer and scanner.
Krsnich's proposal suggested converting the South Gym into a recreation center and art studios and that both uses would involve Baker University.
The surrounding property was an ideal site for an organic garden, such as those on his East Lawrence development, Krsnich wrote. The renovations would include solar panels and electric car recharge stations, he wrote.
In September and January, Krsnich told the Signal he would involve the city, Baker, neighbors and other stakeholders in planning for the buildings' reuse.
The board will have another special meeting Monday at the district office, 715 Chapel St. The sale of district property is on the agenda because of a possible offer to purchase and move the old home on the old Rhulen property the district now owns west of the soccer field.