Baldwin City man in custody following home burglary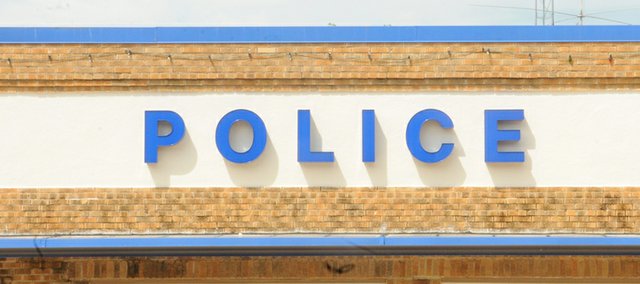 A 20-year-old Baldwin City man remains in Douglas County Jail after his arrest Thursday on a count of aggravated battery.
Meanwhile, the Baldwin City Police Department is investigating two unrelated Sunday night or Monday morning burglaries to businesses on U.S. Highway 56.
Baldwin City Police Chief Greg Neis said Reilly Allen Ousdahl, 503 Santa Fe Ct., was arrested Thursday after he allegedly broke into a Baldwin City residence and an unlocked car the previous night in the 100 hundred block of Santa Fe Drive and 200 block of Hillside Drive. Neis said a cellphone and other items found near the crime scenes led officers to the suspect, who remains in the Douglas County Jail.
Ousdahl was suspected to have gained entry into the house through an open garage door, Neis said. The charge of aggravated burglary stems from residents being at home at the time of the incident. The residents were unaware of the burglary until the next morning.
Neis said he was still waiting for the report on the incident and did not know all the items stolen or recovered from either the car or home. Police recovered other suspected stolen items at Ousdahl's residence and continue to investigate his possible involvement in other vehicle burglaries, Neis said. Like the latest incident, the items are thought to have been taken from unlocked vehicles, he said.
Unclaimed items remain in storage at the Baldwin City Police Station, 811 Eight St., that victims have not yet noticed are missing or chose not to report to the police, Neis said. He invited residents with missing items to visit the station to reclaim property.
Neis said two burglaries were reported Monday morning at the Wooden Spoke restaurant, 203 First St., and the Salt Mine bar, 301 Ames St. The burglaries occurred sometime late the previous night or early Monday morning.
Neis said he had not received the report on those burglaries, either, and did not yet know what was stolen. The Salt Mine's pool tables, electronic games and cash register were broken into, he said.