Agritourism back on Douglas County Commission agenda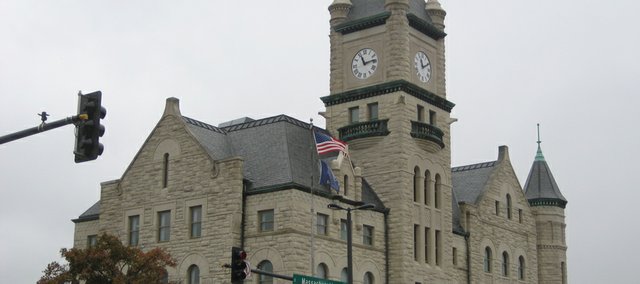 The Douglas County Commission will again talk agritourism regulation at its meeting Wednesday.
Two weeks after receiving recommendations from the Lawrence-Douglas County Planning Commission, commissioners may vote to adopt new regulations, County Administrator Craig Weinaug said.
"Agritourism is a subject where whenever it's on the agenda it always generates discussion," Weinaug said. "I would only be a little surprised if they didn't act at all. They could act, but they might not."
The recommendations presented in the March 19 meeting included new criteria on distinguishing between "Tier 1" and "Tier 2" agribusinesses. A Tier 1 operation could only provide parking for up to 50 vehicles and would not need commission approval for a permit. Tier 2 could provide up to 200 spaces and would require the commission's authorization for a permit.
At the March 19 meeting, commissioners seemed open to the possibility of lowering the maximum number of parking spaces for both tiers.
Agritourism has been a topic of debate since September 2013, when an Overland Park couple applied to create a business in southeast Douglas County with 800 parking spaces.
Nearby residents voiced opposition in subsequent commission meetings, leading the board to review its zoning codes and application process.
Wednesday's meeting will begin at 4 p.m. at the courthouse.