Progress made on problems plaguing Baldwin High School iPad connectivity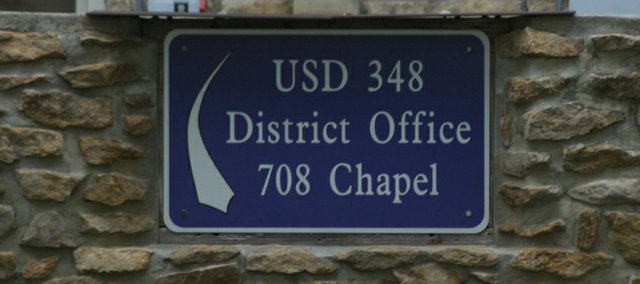 Baldwin school district officials hope that all the glitches plaguing the Baldwin High School iPad rollout have been solved.
The district introduced its iPad initiative at the start of school in August with the distribution of 445 of the devices to the high school's student body. From the start, the iPads experienced problems connecting to the school's Wi-Fi system.
District Technology Director Steve Hemphill said Monday that engineers with the firm that manufactures the school's wireless access points and the company that installed them determined that updated software downloaded before the start of school was faulty. The older software, which had always worked fine, was re-installed Sept. 11 to address the problem.
Before the effectiveness of that fix could be assessed with the return of students the next morning, the school's fiber network went down, Hemphill said. That problem was traced Monday to squirrels chewing through the line near the primary center. It was repaired but not before students left for the day.
Superintendent Paul Dorathy said Tuesday afternoon that the iPads seemed to bee working as designed at the high school. On Tuesday morning, he witnessed a student demonstrate an interactive e-textbook on an iPad and another download a class schedule, he said.
"Everything with the iPads seems to be working as it should," he said.
Meanwhile, My Big Campus, the social media platform that allows teachers to post lesson plans, schedules and tests while allowing students to turn in assignments, take test and perform other classroom requirements, continues to experience its own problems, Hemphill said. Some of those problems are related to the platform's growth since last spring, but the company was searching for solutions to other concerns, he said.
In a report Monday to the Baldwin school board, Baldwin High School Principal Rob McKim said the parents of 25 students chose not to have their children bring the iPads home at night. Those students check iPads out in the morning at the school's library and return them before leaving the building, he said.
Although the Wi-Fi connectivity problems have prevented teachers and students from using the iPads as planned, he has seen improvement in time management and student-teacher communication, McKim said. The iPads allow students to know what their grades are day-to-day and teachers to communicate directly with students with emails, he said.