Baldwin board appoints Lawrence firm as 2nd district legal representative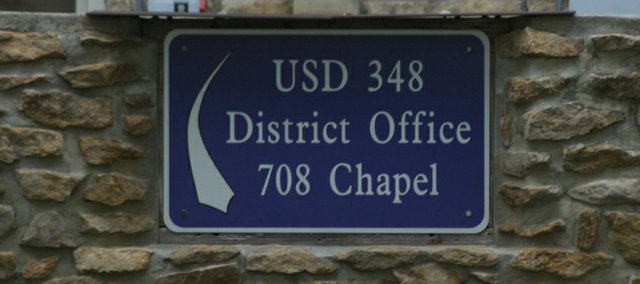 The Baldwin school board voted Monday to hire a second law firm to represent the district.
With the decision to add Stevens & Brand from Lawrence to the list of appointed legal representatives, the board now has the option to use that firm or Bob Bezek of Ottawa.
The board started looking for options for the district's legal representation when it considered annual reappointments with the start of the new fiscal year in July. At that time, board members Chad Christie and Sandy Chapman questioned whether Bezek made the district a priority and asked Superintendent Paul Dorathy to research options.
From a list Dorathy presented in August, the board asked that a representative of Steven & Brand be invited to its September meeting.
Attorney Bradley Finkeldei told the board Monday that the firm represents the Lawrence, Lansing, Shawnee Heights and Tonganoxie school districts. He said he would be the primary attorney representing the district, but the firm's attorneys with expertise in real estate, construction, tax and employment law would be available when needed.
That appealed to the board, as did the firm's $150-an-hour fee structure with no retainer. That is more than the $90 an hour Bezek charges but less than $200 an hour and more that other firms on Dorothy's list charged.
In voting to appoint Stevens & Brand, the board left Bezek's appointment in place so that he can continue his involvement in ongoing legal matters.
Bezek declined comment Tuesday on the board's decision.
In other business, the board:
• Received a report from Gary Stevanus, activities director at Baldwin Junior and Senior high schools. The report broke down student participation numbers and costs of different activities.
Overall, the district's net expenditures for sports and activities for the 2012-2013 school years was $239,378. That compared to $262,402 in 2008-2009. Savings were realized from a number of cost-cutting measures, including wearing uniforms for more years and being more efficient with buses during away games.