Baker football improves to 2-0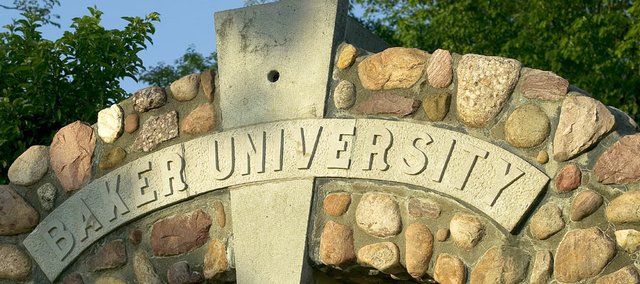 For the second straight game, the No. 15 ranked Baker University football team squeezed out a one-point victory, as the Wildcats defeated University of St. Mary, 41-40, Saturday road. t
Baker defeated No. 18 ranked Ottawa University last Saturday, 25-24, in the County Line Clash at Liston Stadium. With the latest win, the Wildcats improved to 2-0 on the season.
To get the win, Baker had to stop a two-point conversion on the final play of the game by USM.
With one second to go on the clock and Baker leading 41-34, USM starting quarterback Josh Ervin threw a 31-yard touchdown pass to Ronnie Cooper to bring the score to 41-40. Instead of kicking the extra point and sending the game to overtime, USM decided to go for two and was stopped by the Baker defense.
Baker will next play at 1 p.m. Saturday against Benedictine College in Atchison, Kan.