Decision on girls soccer looms for Baldwin school board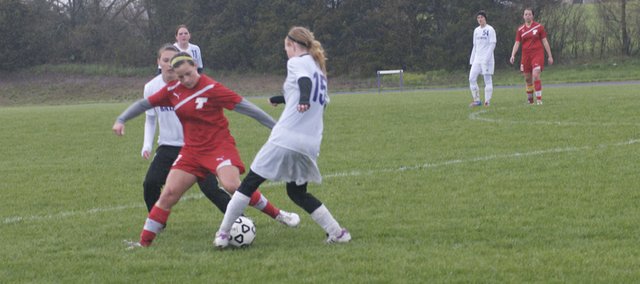 Baldwin school board members have invited parents of girls in high school soccer to their December meeting to discuss the future of the program.
The board approved starting the sport in the spring of 2011 on the condition that parents agree to fund the program for three years. Baldwin High School Activities Director Gary Stevanus told the board Oct. 21 that it would need to make a decision on the program's future by January if he were going to schedule matches for the spring of 2015.
Superintendent Paul Dorathy said the board's options would be to assume the cost of girls soccer, which will cost $6,642 this year, ask that the parents keep paying for the program or agree to a cost-sharing arrangement.
If the district assumes the cost of the sport, the board could consider cutting or eliminating other programs, Dorathy said.
The December board meeting will start at 6 p.m. Dec. 17 at the Baldwin Elementary School Primary Center. The meeting was moved from the board's regular Monday meeting date to Tuesday so that all members could attend.
In other business, the board:
• Approved purchase of two new 14-passenger buses for a total cost of $98,826.
• Approved purchase of a new F-150 Ford pickup from Shawnee Mission Ford for $22,415.