Baker Theater Department to present "God's Favorite"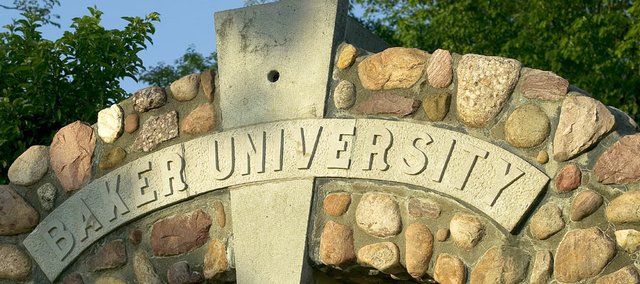 Baker University's Theater Department will perform "God's Favorite," a play written by Neil Simon that takes a comedic look at the Book of Job set in a wealthy New York suburb.
The Baker student production will open at 7:30 p.m., Thursday, Oct. 24, at Rice Auditorium. Other performance times are 7:30 p.m., Friday, Oct. 25, and Saturday, Oct. 26, and 2 p.m. Sunday, Oct. 27. Admission is free.
The "God's Favorite" cast is Jesse Miller, Olathe, Kan., as Joe; Kayla Burns, Lee's Summit, Mo., as Rose; Dante Simmons, Sublette, Kan., as Ben; Emi Kniffin, Wichita, Kan.; as Sarah; Joey Majchrzak, Olathe, Kan., as David; MacKenzie Sammons, Wellsville, Kan., as Mady; and Kyle Richardson, Lane, Kan., as Morris.
Tom Heiman, associate professor of theater, is the director and in charge of scene design and light design. Patti Heiman, instructor of theater, is the stage manager and costumer.
Other students involved in the production are Cheyenne Queen, Derby, Kan., assistant stage manager and props mistress; Patrick King, De Soto, Kan., sound design; Jillian Miller, Lenexa, Kan., make-up, hair and poster design; Maggie Thyr, Ottawa Kan., Lenexa, Kan., lightboard operator; Taylor Winkler, Overland Park, Kan., soundboard operator; and Ryan Bearrick, Chanute, Kan., house manager. Queen, Miller, Abby Jones, Plainville, Kan., Chelsie Pyatt, Hartville, Mo., DustinKeen, Rio Rancho, N.M., and Katie Masters, Paola, Kan., are on the backstage crew.