Mad Science of Kansas City to entertain children at Maple Leaf Festival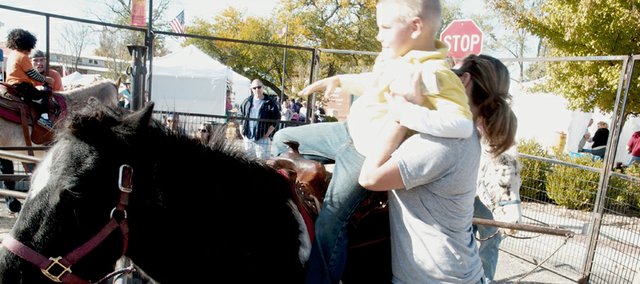 Those who have attended past Maple Leaf Festivals won't be surprised by the entertainment planned for this year's event.
Country music will again fill the entertainment tent to be pitched on the empty lot west of the Post Office on the 700 block of High Street. Also back will be the petting zoo, pony rides and other attractions in the children's entertainment area just south of the corner of High and Seventh streets.
Maxine Scott, who has helped with the entertainment tent for more than 27 years, said it would again feature area country music bands for Saturday and Sunday performances.
"We always have strictly country music," she said. "I think it goes over just fantastic, or we wouldn't still be around."
The bands all play for free.
"There is no pay, whatsoever," Scott said. "It's all volunteer. They have fun and enjoy playing that weekend."
Levi and Suzie Davis, coordinators of the children's entertainment, said the petting zoo would again have a mix of domestic animals such as donkeys, ponies, goats and sheep, as well as zebras, llamas, antelope and other exotic beasts. The pony rides also will be back.
The area will also have a bounce house, children's crafting area and face painter, Suzie Davis said.
New this year will be shows by Mad Scientist of Kansas City, they said. Shows will be at 12:30, 2 and 4 p.m. Saturday and 11 a.m., 1 p.m. and 2:30 p.m. on Sunday.