County commission to consider agritourism moratorium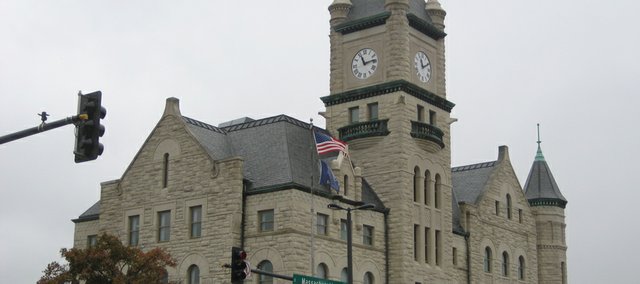 Douglas County commissioners will decide Wednesday whether to impose a moratorium on the issuance of certain kinds of agritourism permits until the commission has time to review and revise the process for handling them.
Commissioner Jim Flory, a Republican, called for a moratorium last week in the wake of controversy over a proposed commercial pumpkin patch operation in southeast Douglas County that drew strong protests from nearby residents.
The proposed resolution would impose a moratorium on issuing any new permits until April 30, 2014. It would not apply to any permits that have already been issued, or to any applications submitted before Oct. 11.
Commissioners adopted the new codes in January of this year with the intent of making it easier for people to operate certain types of tourism-related businesses on property zoned for agricultural use. To receive a permit, the business first must be registered as an "agritourism" enterprise with the Kansas Department of Wildlife, Parks and Tourism.
During the months leading up to passage of that code, Flory pressed for the county commission to retain some control and oversight over large-scale businesses that would attract large crowds and possibly detract from the rural character of the surrounding area.
As a result, the codes require a public hearing and commission approval for businesses hosting events that are expected to attract more than 100 people at a time.
The first major test of that provision came last month when Kirk and Julie Berggren of Overland Park applied for a permit to move their KC Pumpkin Patch operation from Johnson County to a site along Kansas Highway 33 in southeast Douglas County.
That application sparked strong protests from nearby property owners. The Berggrens eventually withdrew the request after county officials proposed putting restrictions on the size and scope of the operation and the types of activities that could take place.
Flory said he wants to review the code and possibly amend it to make clear to applicants what type of review process will be involved and what types of conditions the county may impose.
Also Wednesday, commissioners will consider making changes to the Food Policy Council to allow for representation from the city of Lawrence.
The commission meets at 4 p.m. Wednesday at the county courthouse