Flory seeks moratorium on some agritourism permits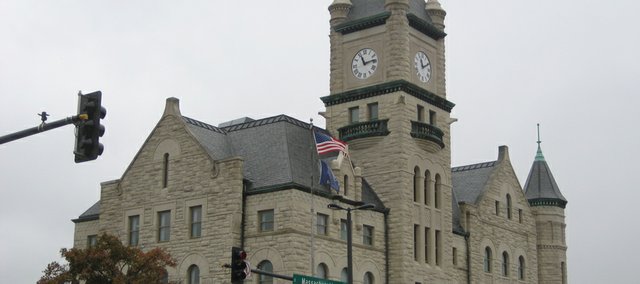 Douglas County commissioners may put a hold on issuing any new agritourism permits until they have a chance to review, and possibly change, the new zoning code they adopted in January.
Commissioner Jim Flory made that request Wednesday in the wake of a heated controversy over a proposal, since withdrawn, for a large commercial pumpkin patch in southeast Douglas County.
"What we learned in the most recent hearings is that there's a lack of clarity in the regulations," Flory said in an interview today. "There are open questions about the assembly-type, higher-volume (businesses) that the commission could set conditions on."
The codes are intended to make it easier for people in the rural, unincorporated parts of the county to conduct certain types of tourism-related businesses on property that is zoned for agricultural use without having to go through the process of getting a zoning change.
In the months of negotiations leading up to the new codes, Flory, the lone Republican on the commission, was the one who insisted on tighter control over businesses that intended to draw large crowds. That included a requirement that the commission itself would hold public hearings to review permits for large businesses that would draw more than 100 visitors at a time.
"I feel strongly that the commission needs to have oversight on activities that we're permitting in residential, agricultural areas that are quasi-commercial," Flory said. "We tried to do that, but my thinking is that we didn't quite get that done."
He said the code needs to be more specifiic about what kinds of conditions the commission can attach to such a permit.
That issue came to a head last month when the owners of KC Pumpkin Patch applied for a permit to move that business from Johnson County to 40 acres on Kansas Highway 33 in southeast Douglas County.
During a public hearing on that proposal Sept. 11, dozens of residents from Palmyra Township spoke out against the proposal, which included plans for a parking lot that could hold more than 800 vehicles.
The owners withdrew their application after county officials proposed reducing the size of the parking lot, limiting the hours of operation, and limiting the activities to only pumpkin picking, fishing and bird watching. The owners would have been required to come back to the commission for separate approval any time they wanted to expand or add other activities to the permit.
County officials say the owners intend to resubmit an application. But Flory said this week that the code itself should be amended to give prospective applicants a clearer picture of what the county will and won't allow, and what kinds of conditions the commission might attach.
"This was a brand new thing. We really didn't have anything to go from," Flory said. "I can see now that we need to tweak it."
Commissioners could vote on a resolution imposing a moratorium on permits for operations that draw large crowds as early as next week.