Lumberyard Arts Center looking to start fundraising tradition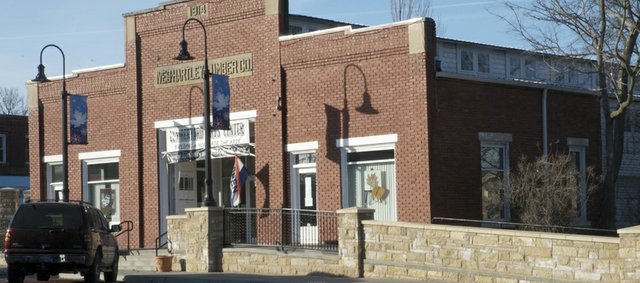 The Lumberyard Arts Center is inviting businesses, organizations or individuals to donate decorated Christmas trees for their Festival of Trees benefit.
The event will culminate in a silent auction on Dec. 7, with the trees auctioned off to the highest bidders. Viewing and bidding will take place from Nov. 29 up until 7:30 p.m. Dec. 7. The funds will support the ongoing programming at the Lumberyard Arts Center.
Those interested in donating a tree can donate any size artificial tree decorated in "any way that they would like," said Laura Dickinson, Lumberyard Arts Center board member.
This is a new event for the Lumberyard Arts Center, and one that Dickinson said she hoped will become a tradition in the community's Christmas festivities.
"We look forward to a great event and hope that people will come out and support the Lumberyard in another manner, which allows for personal creativity," Dickinson said.
Other events taking place on Dec. 7 include the Festival of Lights parade concluding with a visit from Santa Claus, the Christmas tree lighting ceremony, as well as a gingerbread house party at the Lumberyard Arts Center throughout the day.
The three-member Festival of Lights committee has been in charge in making plans for the community events, and Kimberly Wolff, Baldwin City Chamber of Commerce office manager, said the committee are working to advertise the events through emails, fliers and bank marquees.
"I hope that they have a lot (of trees donated)," Wolff said. "That's really a neat idea for them to do that. If I advertise it well (and) if they advertise it well, it'll be neat to see all the different trees."