Baker alum returns for jazz festival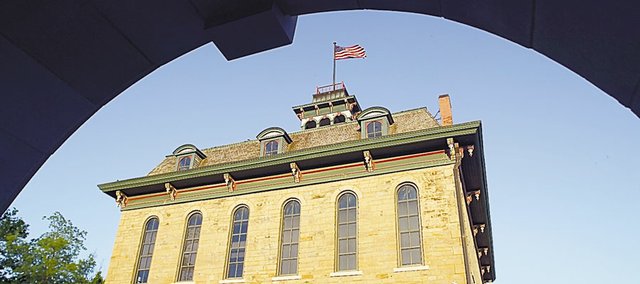 Internationally acclaimed jazz vocalist Kevin Mahogany, a 1981 Baker University graduate, will return to the Baldwin City campus at 7:30 p.m. tonight to perform in the 16th annual Baker University Jazz Festival at Rice Auditorium. Admission is free and open to the public.
As a student, Mahogany formed a jazz choir and other music groups on the Baldwin City campus. He was a drum major, part of the jazz ensemble and sang opera before developing into what Newsweek called "the standout jazz vocalist of his generation."
Fresh off a monthlong tour of Europe, Mahogany will sing standard favorites with the band, including "Satin Doll," "You Are the Sunshine of My Life," and "A Foggy Day in London Town." He will also be joined for a special combo set of some of his most popular tunes with Kansas City artists Ben Leifer (bass), Ryan Lee (drums) and Matt Hopper (guitar).
Led by J.D. Parr, professor of music, the Baker University Jazz Ensemble will be featured on Thursday performing various big band swing, fusion, Latin and standard selections.
During the week of Nov. 18-22, Mahogany will serve as an artist in residence, working with Baker students focusing on jazz education, the life of a professional musician and rehearsing with the Jazz Ensemble. On Friday, Mahogany will be the head adjudicator for a high school jazz band competition. Twenty-two bands from northeast and central Kansas will perform on the stages of Rice Auditorium and McKibbin Recital Hall from 8 a.m. to 5 p.m. Admission to the Friday performances is free and open to the public.