Last of 3 finalists for Baker president to be introduced today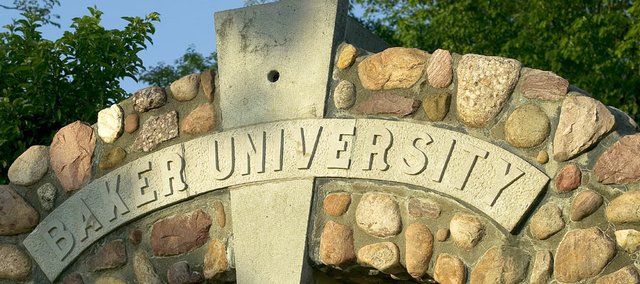 The third finalist for president of Baker University, Carolyn Stefanco, will meet the public today at 4 p.m. at Collins House. Stefanco is vice president for academic affairs and dean and professor of history and women's studies at Agnes Scott College, a woman's liberal arts college in Decatur, Ga.
According to her biography in the Agnes Scott website, Stefanco is a Fulbright Scholar who studied at the University of Zagreb in Zagreb, Croatia. She received her bachelor's of arts from the University of Colorado, her master's from State University of New York, Binghampton, and her doctorate from Duke University. She is a scholar of women's history in the U.S. Civil War South and the 19th century West.

Stefanco previously taught at Oklahoma State University, Wheaton (Mass.) College and California Polytechic State University, where she served as director of women's studies, director of the Forum on Women, Science, and Technology, department chair of history, and special assistant to the dean for faculty development. She also held a position as founding dean of the College of Humanities and Social Sciences at California State University, Stanislaus.
The other two candidates for the position, Lynne Murray of Gallaudet University in Washington, D.C., and Charles Taylor of Drury University in Springfield, Mo., were introduced last week. Hoot Gibson, president of the search committee, said the committee would made a decision sometime between Dec. 1 and Dec. 9 on who would succeed Dr. Pat Long as Baker president. Long will end her duties at the school June 30, 2014.