Baldwin school board delays move of district administrative office, tenants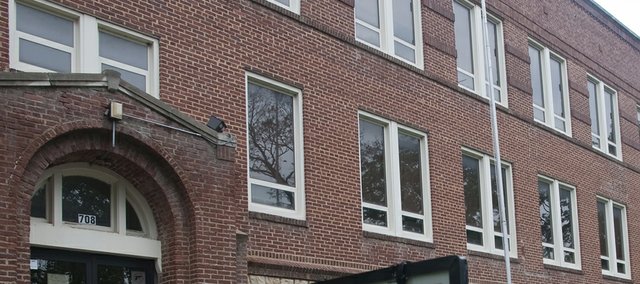 Construction and permit delays have postponed moving day for the Baldwin school district office and its tenants.
The Baldwin school board agreed last month that some district offices would remain in the old Chapel Street middle school through the end of 2013.
District officials had hoped district administrative offices would be moved last month across the street to the building the East Kansas Cooperative in Education now occupies so that the district could save on its utility bill. That wasn't possible when the cooperative was unable to move into its new downtown location in October as planned.
The school board agreed in September to sell the old middle school and the adjacent South Gym to Kansas City, Mo., developer Tony Krsnich. Superintendent Paul Dorathy said the district had extra time to make the move because the sale wouldn't close until spring.
The cooperative was to move Oct. 1 into the renovated two-story brick building on the northwest corner of Sixth and High streets, but that building is not yet ready for occupancy.
"We hit a couple of setbacks," said Bill Harmon, who with partners Rick Dietz, Dave Hill and Alan Wright are renovating the building they own. "We've told our tenants Nov. 15. Everything is going well, now."
Dorathy said the district's technology department already had moved to new offices in the district bus barn. The school board agreed the end-of-the-year move of the remaining administrative offices would allow the district to avoid a rushed move.
The board's decision also provided a reprieve for Rainbow Preschool, which has not been able to move into the former Lighthouse Baptist Church at the corner of Sixth and Baker streets. The board agreed the preschool could continue to use the old middle school's basement through the end of the year.
The preschool's goal of moving into the former church with the start of the school year wasn't realized when it didn't get a needed permit from the Kansas State Fire Marshal.
Rainbow Preschool director Erica Livingston said Monday there was a further delay when the state fire marshal's office sent notice of approval to the wrong address.
The board's decision would allow the preschool to move during the Christmas break, which will be less disruptive to the program and its students, Livingston said.
The preschool will have more room at the new location, Livingston said. That's good news for parents on a waiting list to enroll children the program.
"We'll be able to enlarge our classroom sizes," she said. "We'll have room for at least four or five more students in each classroom."