New Baldwin Junior High School principal returning home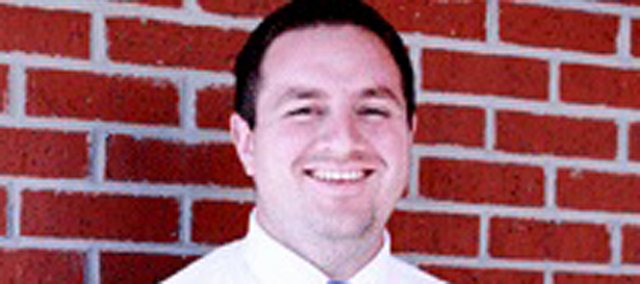 Joe Sample said the timing of the Baldwin Junior High School principal opening could have been a little better.
"We accepted an offer on our house in Baldwin the week before the position came open," Sample said. "We actually lived in Baldwin when I taught in Gardner and my wife was working in Garnett.
"Whenever we were on 1-35 the last year going by the Le Loup exit, my 3-year-old would say 'Let's go home.' It feels good to be returning to what my son feels is home."
Sample said he shared his son's attachment to Baldwin City.
"I'm extremely honored to be going back home as an administrator," he said. "This is honestly a dream job. This is where I kick-started my education career and I know a ton of good people."
On May 22, Baldwin school board approved the hiring of Sample to replace Tammy Thomasson, who is leaving the district to become principal of Wellsville Middle School. Sample, now the assistant principal at Iola High School, will start his duties in the $71,000-a-year position July 1.
Sample, a Garnett native, received his bachelor's and master's degrees from Baker University, completed his student teaching at Baldwin Junior High School and filled a number of coaching positions in Baldwin, including seventh-grade basketball coach during his undergraduate days.
Before accepting his current position a year ago, Sample taught Kansas history to seventh graders at Wheatridge Middle School in Gardner.
"I do like the age group," Sample said. "They like exploring new things. Sometimes when you're teaching them, you introduce things to them for the first time. That's why I enjoyed teaching them."
Sample and his wife, Ashley, have three children, Henry, 3, and twins, Lucy and George, 1. They are expecting a fourth child to be named Opal in July, Sample said.
Superintendent Paul Dorathy said Sample stood out among the 22 applicants for the position.
"We had great references from him," Dorathy said. "A lot were from people who worked with him when he was here.
"His interview went really well. He has a lot of confidence and energy."