Five questions: Read this summer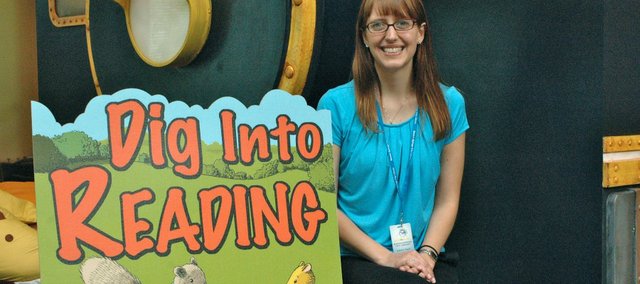 Soon it will be summertime and library summer reading programs are already in full swing. Barbara Brand, youth services manager at the Johnson County Library, talks about the importance of summer reading.
Q: Why is it a good idea for youths and adults to make time for reading this summer?
A: Summer is a great time for kids and teens to read what they want to read without the worry of fulfilling school assignments or reaching a goal set by someone else. Even if you are an adult you should still continue to read and explore new and exciting genres. As we grow older, we can appreciate the escapism that books provide to us, and can relish in the chance to use books as keys to enter new worlds and ways of thinking.
Q: What are some other benefits of summer reading?
A: Children who practice their reading over the summer will keep up their reading skills and be better prepared when they enter school in the fall.
Q: What about in the long-term?
A: Reading for fun also leads children to become successful readers, which in turn will help them to become life-long readers and users of information.
Q: What's going on with area summer reading programs?
A: For the first time the Johnson County Library is offering a summer reading program for adults, which means that anyone can join. Our program is also being offered online, so kids, teens and adults can sign up online, create an avatar, log, rate and review their books, earn virtual "badges" and win prizes. Libraries in Bonner Springs, Basehor, Tonganoxie and Baldwin City also are offering reading programs this summer.
Q: Any book suggestions?
A: I would recommend "Saffy's Angel," by Hilary McKay, "Pete the Cat," by Eric Litwin and "A Long Way from Chicago," by Richard Peck.