City having drawing to encourage electronic utility billings, payments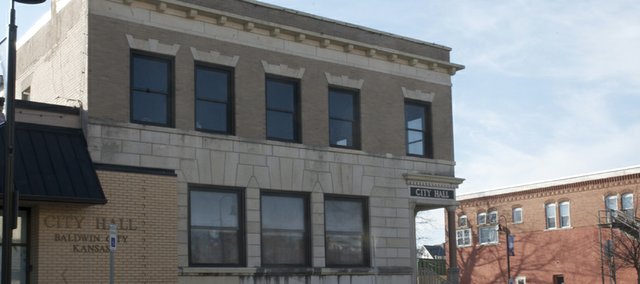 Baldwin City is having a drawing in as attempt to entice utility customers to receive and pay their bills electronically.
City finance director Brad Smith said beginning with the May billing and continuing for the next six months all residential customers who opt to receive their utility bill by email and pay for them through one of the two electronic fund transfers options the city offers will be entered into the drawing. The monthly first-, second- and third-place winners will receive a $100, $50 or $25 credit, respectively, on their next month's utility bill, he said.
The city is encouraging customers to use the electronic options because that saves the city the cost of a postcard, a 30-cent stamp and the printing cost for each billing, Smith said. With 1,400 residential customers, those costs can add up, he said.
He also notes electronic billing and payments are more efficient and environmentally friendly.
Customers can sign up for email billing at City Hall, and can visit the city's website, baldwincity.org, to pay bill electronically, Customers opting for automatic withdrawal payments from their checking accounts must visit City Hall to sign up for the arrangement.
The city has offered email billing and the two electronic payment options for about six months but it has been slow to catch on. Of the city's 1,400 residential customers, 90 have opted for email billing, 375 have arranged direct withdrawal payments and 150 pay through the city website, Smith said.