Baldwin City pool opens Saturday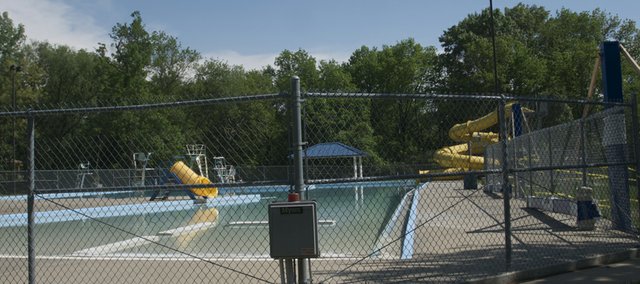 The Baldwin City Municipal Swimming Pool will open for the season Saturday with new hours and a new feature.
Pool manager Tammy Michael said the pool will be open from 1 to 7 p.m. daily during the season. That is an hour later than last season, she said.
Saturday will be a free swim day, as will Monday for Labor Day, Michael said. There will be free swimming every Wednesday from June 5 through July 31, she said.
The pool was filled early last week and warmed nicely with the recent warm weather, she said.
This weekend's visitors will find two new permanent shade structures, which are now being completed to the west of the pool's zero-depth entry, Michael said.
Free lap swimming will be available from 6:30 to 9 a.m. Monday through Friday, Michael said. Two water aerobics classes will be available at the pool: A 9 to 10 a.m. class on Tuesday and Thursday and a 7 to 8 p.m. class on Monday and Wednesday, Michael said.
Parents wanting to enroll children in swim classes need to act fast, Michael said. Many classes are already filled and those slots available were filling fast, she said.