Baldwin City citywide garage sale June 1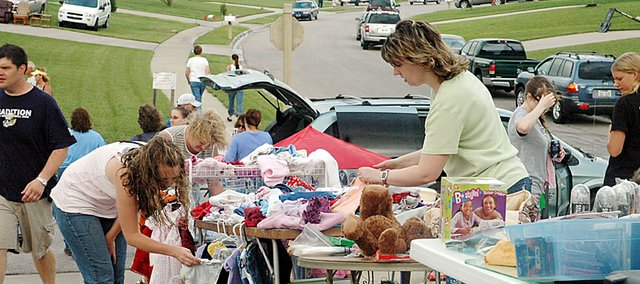 The Friends of the Baldwin City Library's 26th annual citywide garage sale will be June 1. The registration deadline has passed but late registrations will be accepted until 5 p.m. Tuesday. A $5 late fee will be added to the cost to register, which is $5 for an individual, $5 per family and $20 for an organization.
Completed registration forms and payments may be left at the library checkout desk, placed in the library's drop box or mailed to the library at: Baldwin City Public Library, Box 565, Baldwin City, KS, 66006.