Baldwin Police Department to agressively enforce seat belt laws around Memorial Day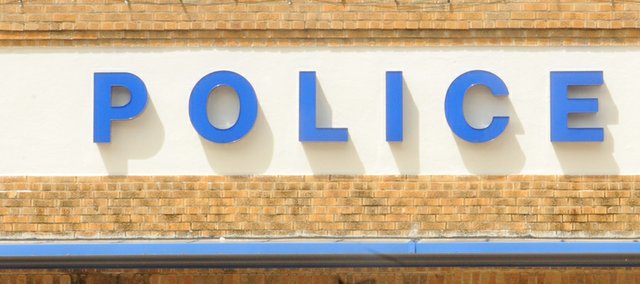 Beginning on Monday, May 20, and continuing through Sunday, June 2, drivers can expect increased police presence on the streets of Baldwin City as the Baldwin City Police Department joins more than 140 other law enforcement agencies in aggressively enforcing Kansas occupant restraint and other traffic laws as part of the 2013 Kansas Click It or Ticket traffic enforcement campaign.

The campaign is supported by a grant from the Kansas Department of Transportation.
"I want people to know that Baldwin City PD is committed to aggressively ticketing violators of seat belt and child safety laws, and all other traffic infractions - such as speeding and texting while driving - that make our streets and highways unsafe," Baldwin Police Chief Greg Neis said.
Drivers can expect strict enforcement of both the Safety Belt Use Act and the Child Passenger Safety Act. Briefly, these acts require that all occupants must be appropriately restrained. Law enforcement officers can stop vehicles and issue tickets when they observe front seat occupants, or children under the age of 14, riding without proper restraint. Occupants, ages 14 and older, are cited individually. In the event that a passenger under the age of 14 is observed to be unrestrained, the driver will be cited. Children younger than the age of 4 must be secured in an approved child safety seat. Children, ages 4 through 7, must be securely belted into an approved booster seat unless taller than 4 feet 9 inches or heavier than 80 pounds. Children, ages 8 through 13 must be safety-belted. In addition, the act prohibits persons under the age of 14 from riding in any part of a vehicle not intended for carrying passengers, such as a pickup bed. For answers to child safety restraint questions and the location of the nearest safety seat fitting station or technician, contact the Kansas Traffic Safety Resource Office at 1-800-416-2522, or ktsro@dccca.org.
The aim of Click It or Ticket is simple: To drastically reduce the number of preventable deaths and injuries that occur when unbelted drivers and passengers are involved in traffic crashes. According to KDOT's Traffic Safety section, almost half of those killed in crashes are not belted in. At the same time, fully 98 percent of crash occupants who suffer no injuries of any kind are belted in. In general, unrestrained occupants who are involved in a crash have, at most, only about an 8 percent chance of not suffering some degree of injury. And all for simply not taking the brief moments necessary to secure themselves and ensure that their passengers are secured.
The state's adult seat belt compliance rate is 80 percent and ranges, by county, from 66 to 89 percent, with higher rates generally associated with urban counties. Given that unrestrained vehicle occupants are much more likely to die in crashes than are those who buckle in, it is no surprise that the lower restraint usage rate in rural areas is associated with a higher crash fatality rate. In fact, in Kansas, while only about one-third of all crashes occur on rural roadways, those roads see fully two-thirds of all crashes with fatalities.

Kansans like to see their state as one which protects children. However, across the state (with the exception of children younger than 4 years of age, who are buckled in at the rate of 97percent) children and teens are buckled in at rates below the 80 percet rate for adults. As is the case among adults, so it is with child occupants, in that those in rural counties are less likely to be restrained than those in urban counties. Sadly, fully 70 percent of Kansas drivers who choose not to buckle in themselves also do not buckle in their child passengers.
"Everyone knows there are seat belt laws and that seat belts and child safety seats save lives and reduce injury, as well as hold down health care costs for all of us," Baldwin City Police Chief Greg Neis said. "But too many drivers play the odds and don't buckle up, or require their passengers to buckle up because, in their experience, a crash is unlikely. But, when a crash does happen - and it's generally within five miles from home - the four seconds it takes to buckle up looks like a smart investment. I want drivers in Baldwin City of Baldwin City to remember that it's not only about your driving skills, but it's also about the skills, habits and circumstances of the drivers sharing the road with you.
"When you don't buckle up yourself, or require your passengers to buckle up, you're making the decision for everyone in your vehicle that the drivers you meet are not going to be distracted by sleepiness, cell phone conversations, texting, their coffee, changing radio stations, or kids fighting in the back seat. And you're assuming that no animal, mechanical or roadway circumstance will cause you to suddenly slow or veer out of your lane."