Baldwin City mayoral race draws three current or former council members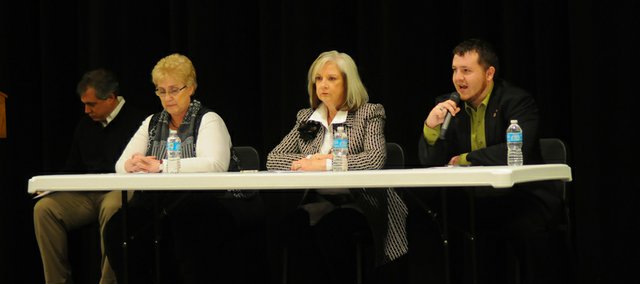 Jason Mock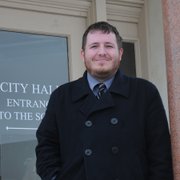 Jason Mock was no stranger to running for office when he was first elected to the Baldwin City Council in 2011, two years after graduating for Baker University with a degree in political science.
"The first time I ran for council was 2005," he said. "When I filed, no one else had. I ran every time after that. I've always had an interest in public policy and public service."
Jason Mock
Occupation: Background, security investigator
Education: Bachelor's in political science from Baker University
Community service: Baldwin High School debate team coach's aide
Political service: Baldwin City Council 2011 to present, chairman of the city council's utility committee
Family: Single
With Mayor Ken Wagner's decision this year not to seek re-election, Mock decided to run for mayor of the city that has been his home since he was a fifth-grader. His two years on the council helped prepare him for the job and the role of establishing policy rather than helping get policy enacted, he said.
For the past two years, Mock has been the chairman of the council's utility committee. The experience coincided with the city exploring a wholesale water compact supplied from the water plant at the closed Sunflower Army Ammunition Plant. At the same time, the city was negotiating an extension of its current whole water agreement with the city of Lawrence.
Ultimately, the council approved a 40-year contract extension of its water agreement with Lawrence, which reduced the city's wholesale water rate by 25 percent and tied future rate increases to those approved for all of Lawrence's wholesale water customers.
With water addressed, the city needs to look to increase sewer capacity and constrain discretionary spending with that in mind, Mock said.
The water agreement was one of the council's two biggest achievements of the last two years, Mock said. The other was the North Sixth Street improvement project completed last year, he said.
"Not that it was a difficult vote, but it was contentious because there were those who opposed it," he said of his vote in favor of the North Sixth Street improvements. "But it was a good project we got a good deal on and was finished ahead of schedule.
"It was just a good project. We were able to add the large recreational sidewalk I think people are really going to enjoy."
The two accomplishments taught him the value of taking the long view, Mock said. The water contract satisfies Baldwin City's water needs for two generations, while the Sixth Street project upgraded the street to meet traffic needs for the next 15 to 20 years.

His other difficult vote from the last two years was his vote against providing city incentives for the Kansas Belle Dinner Train, Mock said. It was a vote made after hearing from other business people in the community who had struggled through hard times with no city help, he said.
Last year, the city council completed a visioning exercise with the goal of improving the quality of life in Baldwin City so that it will attract news residents and visitors to a premier bedroom community.
Mock said that dovetails with the message he has been sharing during his campaign: the need to upgrade the infrastructure in the "heart" of the city, or the older neighbors south of U.S. Highway 56 and west of First Street.
"All things being equal, if a family is looking at homes in Fire Tree or the downtown area, they're going to buy in Fire Tree," he said. "In our development agreements, we've made the developer put in sidewalks and streets up to code where downtown you might have no sidewalks or brick sidewalks that come and go.
"I want to see a comprehensive plan in place so that over time we can put infrastructure in place to build up that part of the city. If we make Baldwin a great place to live, we'll attract people to live here and then start their businesses here."
Also discussed during the council's visioning effort was the need for a new business park, and this year's city budget earmarks $50,000 for a feasibility study for a new park. Mock said he wasn't convinced a new large-scale business park would be needed in the next four year, adding that it appeared the influence of the Burlington Northern Santa Fe Railroad's intermodal in Edgerton to the community would not that great in the near term.
Any new business park should be served by city utilities and the city has had talks about detaching from rural water districts any property the city annexed, Mock said.
Mock acknowledged there were local businesses looking to expand. As mayor, he would work to find homes for those businesses in the community, he said.
Marilyn Pearse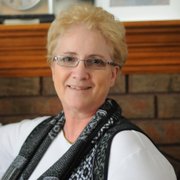 More than two decades ago, Marilyn Pearse decided to run for the Baldwin City Council after being forced to take on the task of getting her home annexed into the city.
Pearse and her late husband, Charlie, moved to Baldwin City from Overland Park in 1979 so that their two daughters could grow up in a smaller community. The family built a new home on High Street just east of the then city limits.
Marilyn Pearse
Occupation: Self-employed accountant
Education: Bachelor's in accounting and business from Baker University (summa cum laude)
Political experience: Baldwin City Council 1989-1995, 1996-2005
Family: Widow with two adult daughters
"I had to do everything and take the annexation to the council," she said. "There was no city administrator then.
"That was my issue. I felt like the city was too big to be run by part-time people and for the city council and mayor to be running the city day to day. I was able to get that done."
There is no single issue motivating her current run for mayor, nor does she have any big disagreements with the job Mayor Ken Wagner, who chose not to seek another term, and the Baldwin City Council has done the past four years, Pearse said.
The decision to again seek public office has more to do with where she is in her life, Pearse said. After being on the council from 1989 to 1995 and another seven-year stint starting in 1996 when she was appointed to fill two years of an unexpired term and then won another four years, she chose not to run in 2005 because the recent death of her husband in a car wreck left her overwhelmed, she said.
Now in a better personal and career space, the mother of two adult daughters is once again attracted to public service.
If there is no big issue prompting her current run, there is one improvement Pearse would like to see: The extension of gigabit fiber optic Internet capacity to Baldwin City. The upgrade would benefit her, as the owner of a Lawrence accounting business who often brings work home, but it also would help the city retain existing businesses and attract others dependent on high-speed Internet service, she said.
Providers wouldn't find Baldwin City an ideal location to extend gigabit capacity, Pearse said. She noted the school district and Baker University have fiber optic Internet but not gigabit capacity. She suggested the city and those two entities could potentially partner with interested private companies to bring the upgrade to the city.
"There are companies here with a high degree of interest. We also have Baker," she said. "I would like to see the city and school district work with our partners to try to get that done.
"Having fiber optics would give us a great competitive advantage over other communities with companies that need that capacity."
Pearse said related to that issue was the need for more cooperation and communication between the city and the school district. As a step in that direction, the city should reschedule its second monthly meeting so that it doesn't conflict with the monthly board meeting, she said.
"I would like to have a member of the city council go to school board meetings and one of their members come to the City Council," she said. "It would allow us to be more proactive. Right now, the city is often reacting to what the school district is doing."
One other possible big-ticket item on the city council's agenda in the next four years is a new business park. There is a $50,000 line item in this year's city budget for a business park feasibility study.
Pearse said a business park would have to meet certain conditions to gain her support.
"We do have empty buildings, even downtown, that I'd like to see filled," she said. "But there is limited space. I see some need for a business park, but its location has to be really thought out."
A park should be separated from residential neighborhoods but located where city utilities could be extended to it inexpensively, Pearse said.
"If we did something like that, it should be where it could be served by city utilities and sewer so the city isn't buying land that would be used for a lateral fill or ponds," she said. "If the city does a park, it should be on city utilities so the city gains that revenue, as well."
Her past terms on the City Council taught her the importance of preparation, Pearse said. She would encourage council preparation as mayor by asking the council packets be shared with members earlier, she said.
Among the accomplishments of her past terms on the council were contractor licensing (a reform she led) and the construction of a new swimming pool.
Bonnie Plumberg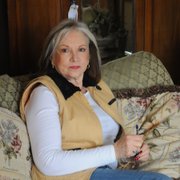 Bonnie Plumberg has an election-year message for those voting Tuesday who are satisfied with how Baldwin City is governed.
"If you are happy with the status quo or how things have been done the past four years, then you should vote for me," she said.
The reason, Plumberg said, is that her four years on the Baldwin City Council coincided with the term of Mayor Ken Wagner. It was a council that learned to work well together and compiled a long list of accomplishments with the mayor who chose not to seek re-election, she said. Among those accomplishments: the 40-year extension of the city's water agreement with Lawrence that reduced Baldwin City's wholesale water rate by 25 percent and tied future hikes to increases passed on to large Lawrence customers, the North Sixth Street project in partnership with Douglas County, passage of the quality-of-life and infrastructure sales taxes, hiring of City Administrator Chris Lowe and relocation of the Kansas Belle Dinner Train to Baldwin City.
Bonnie Plumberg
Occupation: Owner of Pink Lady Consignment Furniture and Pink Lady Consignment Clothing. Retired from 30 years national retail chain stores management experience
Education: Bachelor's in business from Central Missouri State University
Political service: Baldwin City Council 2009 to present, Baldwin City Council Community Development chair, Baldwin City Council representative to E-Community
Family: Husband, Tom Plumberg, four adult daughters
Plumberg ran for the council four years ago with an economic development focus. As a councilwoman, she has been chairwoman of the council's community development committee and is the council's representative to the E-Community program that provides economic development loans to the Douglas County cities of Baldwin City, Eudora and Lecompton. The RV park at The Lodge was developed with a loan from the program, she said.
Benefiting those efforts was the council's visioning exercise of last year, which put a plan in place for economic and community development, Plumberg said. The plan calls for the city to attract new residents and visitors by becoming a premier bedroom community.
Plumberg said the plan's goal was similar to considerations and decisions she made when starting her businesses.
"It's all part of the big picture," she said. "When I started my business with the economy not at its best, I tried to think of what this town needed. With 30 years of retail experience, I tried to find a niche that would entice people to spend their dollars here if I offered them value in higher-end merchandise.
"We have developed a plan to help our city grow the right way. We are a bedroom community. We're not going to change that unless we create some jobs. Instead of tying to change our town, the council and my committee have worked together with the Chamber of Commerce to try to make this a destination community."
The dinner train, which relocated to Baldwin City with the commitment of public and private funding, was an example of that effort, Plumberg said.
"That's already bringing more people to town," she said. "My business has seen customers from that train. That's an example of what we need to do."
Another opportunity is the completion of the theater at the Lumberyard Arts Center, which has the potential of drawing visitors to Baldwin City, Plumberg said.
Helping the city achieve needed improvements will be the 1/2-cent capital improvement and the 1/4-cent quality-of-life sales taxes the council asked voters to approve in 2009, Plumberg said.
In addition to big projects like the North Sixth Street upgrade, the coming Baldwin City Library expansion and this summer's Lawrence Street/U.S. Highway 56 intersection improvement, revenue from the two sales taxes have made possible smaller projects like the installation of bathrooms at the three city parks, Plumberg said. She would also like to see the quality-of-life sales tax used for walking trails and improvements at the city lake.
"People want walking trails," she said. "We need to find a way to meet their desires. It's a quality-of-life feature that will bring people to the city."
In addition to the quality-of-life improvements, she sees the need for a new business park. It would provide needed room for the city's own growing companies and allow the community to take advantage of opportunities that might come, especially with the Burlington Northern Santa Fe Railroad intermodal nearing completion.
"We have businesses who want to expand, and there is no place for them to go," Plumberg said. "If a business comes to us today wanting to relocate here with 100 employees, we don't even have a piece of property to put them on."
As for the intermodal, Plumberg said the city needed to increase communication with the railroad about the project and its consequences by designating a council member as the contact to BNSF.
"We've had them (BNSF officials) here a number of times, and we've been to their Texas facility," she said. "It's not that we haven't done any work. It's just that we need to do more. It's going to affect us. My intention is we decide how it affects us."