Baker University among 'hidden gems'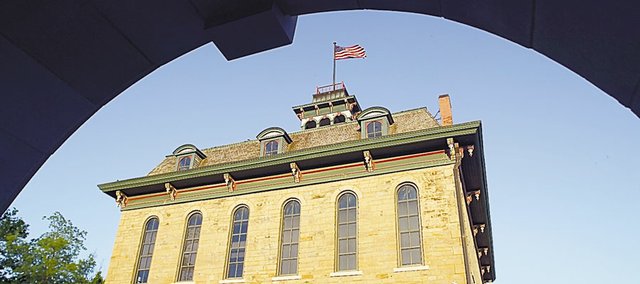 Colleges of Distinction, a guidebook highlighting four-year institutions that are considered "hidden gems," has recognized Baker University in its 2012-2013 publication.
Baker, founded in 1858 and the first four-year college in Kansas, was honored for its commitment to engaging students, excellent faculty, vibrant communities and successful outcomes.
The goal of Colleges of Distinction is to provide students, counselors, and parents with information about schools that excel in these key areas. It describes schools that take a holistic approach to admission decisions, consistently excel in providing undergraduate education, and have a truly national reputation.
Colleges and universities are nominated for participation in Colleges of Distinction by high school college counselors.
The Colleges of Distinction methodology is a mix of qualitative and quantitative information. Its qualitative information is collected from college admission experts around the country. Feedback is gathered from administrators at other colleges and high school counselors across the country.
The guidebook also uses a range of quantitative data such as graduation rates, classroom size and other key stats.