Hancuff Place looking to expand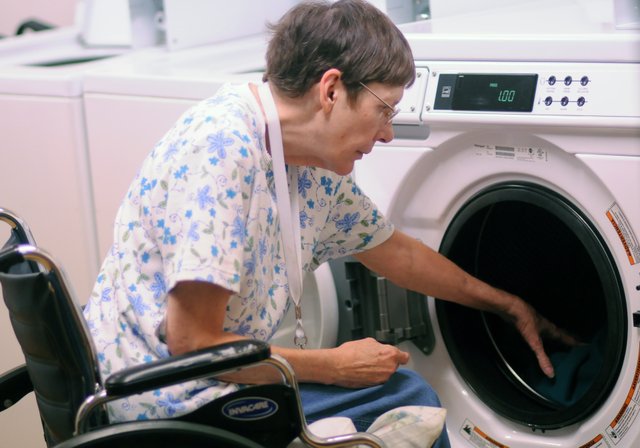 Demand for low-income housing has the board of Hancuff Place looking to expand.
Robin VonBargen, leasing agent for Hancuff Place, said the Baldwin City non-profit apartment complex has 56 units. Thirty-nine of those units are set aside for seniors or the disabled and were built with the goal of maintaining the independence of their tenants, she said. Of those, all but three are filled, she said.
The remaining units are available for low- and moderate-income families. Although the occupancy rate of the senior/disabled units is enviable, there is even greater demand for the family units, said Chris Waters, Hancuff Place property manager.

"We have a waiting list for the family units," she said. "There is a great need in this community for affordable housing."
Hancuff Place is certainly affordable. Waters said rent runs from $305 to $404 per month. Tenants are given a utility allowance to help with bills that average $65 a month, she said.
Hancuff Place's original 52-unit complex on Orchard Street was built in 1979 and another four units were added in 1982 on Jersey Street, Waters said.
The Hancuff Place board is looking into adding a yet-undetermined number of units, Waters said. To help raise money, the board is considering changing its 501 (c) 4 non-profit status to 501 (c) 3 so donors could get tax write-offs for donations, she said.
"We would like to add more units if we are able to do so," she said. "We've talked with the city about where we could do that here."
Waters said there was enough room on the grounds of the main complex, in the 1000 block of Orchard Street, for expansion.
Hancuff Place's location at the end of Orchard Street offers pros and cons, Waters said.
The disadvantage is the end-of-the-road location on a little used street doesn't give the complex "drive-by exposure" and there are many in the community unaware the apartments exist, Waters said.
But that also affords residents a safe and quiet environment, she said. The site is bounded to the east, south and west by a small creek and the Baldwin City Golf Course. Its northern neighbor is Baldwin City Rehabilitation and Healthcare, which leads to the misconception Hancuff Place is affiliated with the nursing home.
"The buildings were built at about the same time and have similar designs, but we're completely separate entities," Waters said.