Art Walk to celebrate Lumberyard Arts Center's 10th birthday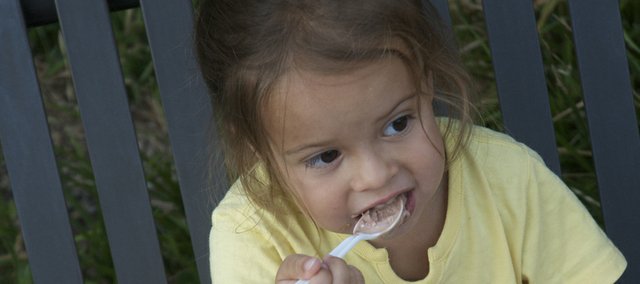 If a circus theme and face painting don't draw families with young children to the year's first downtown Art Walk, a birthday party complete with ice cream and cake should.
The Lumberyard Arts Center, the organizer of the once-a-month summer Art Walks, will celebrate its 10th birthday Friday with "Birthday Under the Big Top." Art Walk activities will start at 6 p.m. at the arts center, 718 High St., and at other nearby downtown locations.
Cake and beverages will be served in the arts center, and the Community Emergency Fund will have ice cream available as a fundraiser near the fountain at Eighth and High streets.
The Art Walk will also mark the opening of an exhibit of vintage and modern circus posters from the collection of Danny McMillin, also known as Elmo the Clown.
As usual, craftsmen and artists will have work for sale at outdoor booths. Musical entertainment will be provided by the duo of Carter and Lea.
Hoping for a large turnout of children at the event are the Masons of Palmyra Lodge No. 23. They will have a booth offering free sign up for its Kansas Child Identification Program, which has the endorsement of the Kansas Sheriffs' Association.
The KS CHIP program gets fingerprints, DNA cheek swabs, photographs and video interviews of children that will be presented to parents. The packages help in identifying children who go missing.
The Art Walk will conclude as the Baldwin City Community Theater's summer musical "The Music Man" starts at the Lotatorium next to the arts center.