Baldwin school district shortens calendar as cost-saving measure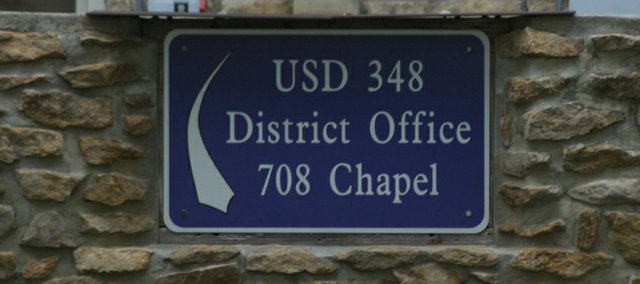 Baldwin students will get an extra week of summer vacation as a result of a cost-cutting measure the Baldwin school board approved last week.
The board adjusted the 2013-14 school calendar to shorten the school year by five "student-contact" days. The board's approval came after the local teachers' union, the Baldwin Educational Association, approved the change.
With the change, elementary school classes will start Aug. 21. Sixth-grade and freshman class orientation will be Aug. 22 at the junior high and high school, and classes at those two schools starts Aug. 23.
Superintendent Paul Dorathy said the district would now have 166 student-contact days. The school day will be lengthened to account for the lost days. Thirteen minutes will be added to the school day at Baldwin High School, which had the shortest day last year, Dorathy said. In the coming year, all schools will have school days of 407 minutes, he said.
Trimming student-contact days had been discussed at board meetings for several months as a means to save money. It was noted, Baldwin's schedule had more days than those of neighboring districts.
The goal is to save money on utility bills by eliminating some hot August days. Dorathy said the district should save $20,000 with the new calendar.
"That's a conservative estimate," he said. "How much we save depends on the weather and other factors."
Fall sports practices will start as scheduled, Dorathy said. The new schedule would allow teams to have more two-a-day practices before the start of classes, he said.
The Kansas Legislature ended its 2013 session last week by approving a budget that left per-pupil funding unchanged for 2013-14.
"They left us where we are at," Dorathy said. "That's better than being cut, but the issue is our expenses continue to rise. We're going to have to make some adaptions to account for that."
Dorathy presented to the board last month details about another possible cost-saving measure: moving the district office from the old middle school across Chapel Street to the much smaller building the East Central Kansas Special Education Cooperative now uses for its offices. The suggestion, which came before the board was aware of the Rainbow Experience Preschool's decision to move from the basement of the old middle school into the former Lighthouse Baptist Church at the corner of Baker and Sixth streets, was also presented as a way to save money on utility bills.
Dorathy said he and co-op officials toured the closed Vinland Elementary School as a possible site for co-op offices.
Before taking the step to move the district office, the board agreed the district should the approach the city and other interested public parties about using space in the building on the north side of Chapel Street.