4 Baker players named to basketball honors court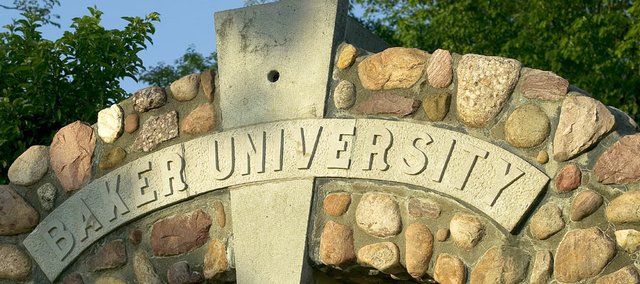 Four Baker University Wildcats were among those named last week to the National Association of Basketball Coaches Honors Court, which recognizes those collegiate basketball student-athletes who excelled in academics during the 2012-13 season. The NABC Honors Court recognizes the talents and gifts that these men possess off the court, and the hard work they exhibit in the classroom. To earn the honor, the student athletes had to be a junior or senior, have a 3.2 or higher grade-point average at the end 2012-2013 academic year, matriculated at least one year at their current institution and be a member of an NCAA Division I or II or NAIA Division I or II school.
The Baker students on Honors Court were Kevin Lysaught, senior in psychology; Julian Mills, junior in business/finance; Ben Steinlage, senior in history; and E.J. Carter, junior in mass media/public relations.