Douglas County commissioners say telecommunications decisions will save money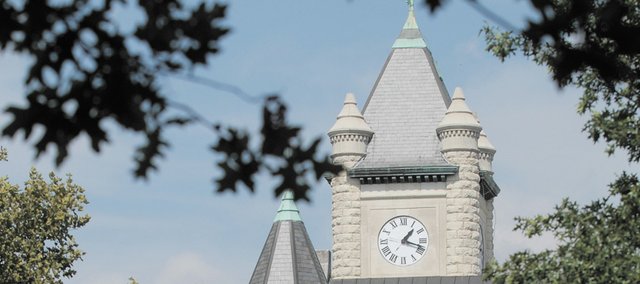 Douglas County commissioners made two decisions Wednesday that are expected to save the county thousands of dollars a year in telecommunication costs.
The first was approval to contract with KanREN, a Lawrence-based nonprofit corporation as the county's Internet service provider. The second was authorization to spend $82,289 to replace the phone systems at five remote county offices.
Jim Lawson, the county's information technology director, said changing Internet providers will save the county more than $5,400 a year and give county offices five times the bandwidth they are now receiving through AT&T.
KanREN was founded in 1991 as the Kansas Research and Educational Network, receiving National Science Foundation money to build the infrastructure that could link higher education institutions in Kansas to the newly emerging World Wide Web.
It later evolved into a nonprofit corporation serving educational institutions, but recently began offering service to local governments.
Lawson said the county's bandwidth needs have grown substantially, especially as the district court has made greater use of video conferencing to conduct certain kinds of hearings.
Meanwhile, Lawson said, the telephone system purchase represents the second phase of a roughly $200,000 project to replace all the phone systems in county offices.
By integrating the remote locations such as the jail, Public Works facilities and the zoning office into one system with the rest of the county, he said the county will save approximately $34,000 a year for services that were previously provided by AT&T.
In other business, commissioners appointed Eric Struckhoff, a genetics researcher at Kansas University, to a seat on the Lawrence-Douglas County Planning Commission. He will serve the unexpired term of Chad Lamer who is stepping down from the board.
Struckhoff has previously served on the Bicycle Advisory Committee, the Lawrence Complete Streets Committee and several other transportation-related advisory groups.