Moni's closing,
BCRC

move among downtown Baldwin City changes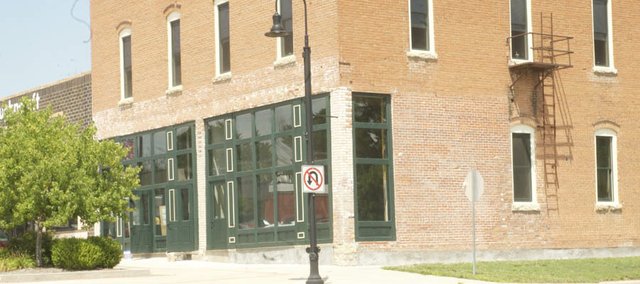 Monica and Jon Cook loaded SUVs Monday with items from Moni's Seafood Restaurant, which they are closing after an 18-month run at 711 High St.
The couple said the closing, one of several changes coming to downtown, was a good thing for them and the community because a new restaurant would soon be in business at the site.
"We've sold the building and all the fixtures," Jon Cook said. "It will be opening in about three weeks after a complete remodel."
Jon Cook said the new owner did not want to be identified yet but that he had indicated he would keep the barbecue and seafood menu Moni's featured while adding a lunchtime Mexican buffet.
Just two doors down from Moni's at 715 High St., the staff of the Baldwin City Recreation Commission is preparing for its move at the end of July into the now-vacant storefront at 705 High St., which was the home of Stephens Real Estate until that firm moved into the office suite immediately to the east.
BCRC Director Steve Friend said the new site would give the BCRC nearly as much space as its current home and something that the older building with its open floor plan didn't offer — privacy.
"You couldn't go into your office and close to the door to have a private meeting," he said.
Another long-vacant building, and one saved from the bulldozer at the last minute, is to have its first tenant in more than a decade later this fall.
Patti Bishop, director of the East Kansas Cooperative in Education, said the cooperative would move in early October into the building now being renovated at 602 High St. Baldwin USD 348 displaced the cooperative when the board of education decided to move district offices out of the old middle school at 708 Chapel St. across the street to the metal building the cooperative occupies.
"I'm working with Dave Hill at Mid America Bank on the move," Bishop said.
Hill is part of a partnership team with Rick Dietz, Bill Harmon and Alan Wright who purchased the two-story 1894 storefront at Sixth and High streets in 2010 and received a $25,000 grant from the city to help with its renovations. The city had planned to tear the building down, which would have cost at least $53,000.
Tina Rakes, Baldwin City codes inspector, said the top floor of the building is being renovated into three apartments.