Baldwin board votes to accept city
SRO

proposal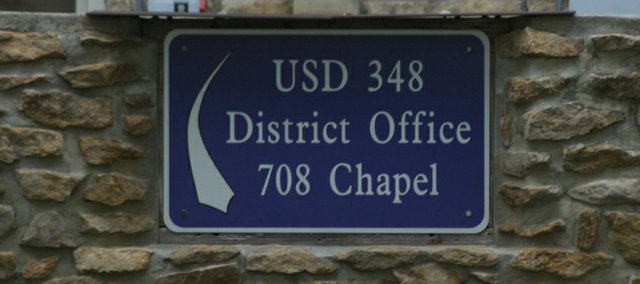 The Baldwin school board voted 7-0 to take the city up on an offer to reintroduce a school resource officer program in district schools.
Last month, Baldwin City Police Chief Greg Neis and City Administrator Chris Lowe presented the board with a proposal that would have the city pay for 75 percent of the SRO's salary and benefits. The two men said the city would also pay for the officer's uniform, equipment and vehicle.
The proposal would require the district to pay only 25 percent of the officer's salary and benefits, or $15,908 annually.
The community has been without an SRO for four years. The previous program, started with the help of a Homeland Security grant, was ended as a cost-saving measure when the school district's share of the salary for the position grew from 20 percent to 70 percent as the grant funding ended, USD 348 Superintendent Paul Dorathy said in January.
At Monday's board meeting, the board unanimously voted to accept the city's proposal. It was a vote that came with Dorathy's recommendation.
"My feeling is it's a great opportunity to collaborate with the city on a great program that really helps kids," he said. "It's been said the SRO might not be in the right place to stop something, but the SRO would be in the position to get information about an incident before it develops."
Board members agreed, but Board President Nick Harris emphasized Neis' comments of last month that the SRO should not be viewed as the solution to school security, which would require a full-time SRO in every building.
Nonetheless, the board agreed that the officer's presence could deter some incidents and the position would be valuable as the district's law enforcement officer and positive role model for students.
Although the board approved moving ahead with the position for the coming school year, there was concern about escalating costs in the future. Board member Sandy Chapman requested that Lowe come to the August board meeting to discuss plans for extending the contract further into the future.