Baldwin senior wins poetry recitation contest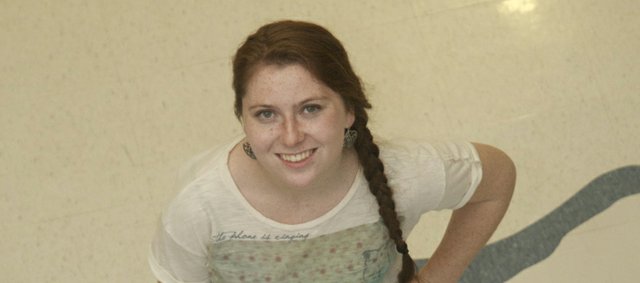 Baldwin High School's Sammie Weiss placed first in the 2013 Kansas State Poetry Out Loud regional competition held Jan. 19 at Lawrence High School. The competition is sponsored by the Kansas State Department of Education and the National Endowment for the Arts, in cooperation with the Kansas Association of Teachers of English.
As the region 1 champion, Weiss will compete at the state annual Kansas
Poetry Out Loud State Competition at 7 p.m. March 15 at the Lawrence Arts Center in Lawrence. She is the daughter of Steve and Laura Weiss of Baldwin.
The Poetry Out Loud program encourages Kansas high school students to learn about great poetry through memorization, performance and competition. The contest begins in the classroom where students select poems from www.poetryoutloud.org to recite and compete for a spot at the regional competition.

The state champion receives $200 and an all-expenses-paid trip to compete in the Poetry Out Loud National Finals in April at Washington, D.C., to compete for a $20,000 scholarship. In addition, the state champion's school receives a $500 stipend for the purchase of poetry books. The runner-up receives a cash donation to his or her school library.