Court ruling Legislature short-changed schools is no suprise to Baldwin superintendent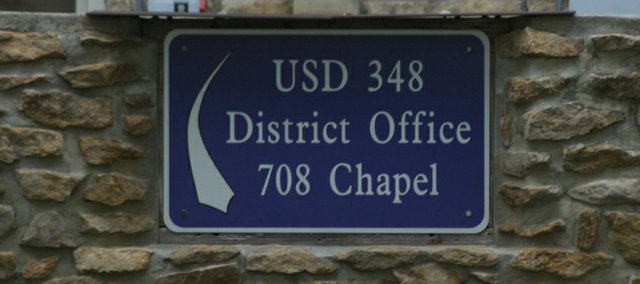 A Kansas court ruling Friday that found the Legislature had not sufficiently funded public schools did not shock Baldwin USD 348 Superintendent Paul Dorathy.
"I'm not surprised," he said. "I thought the court was very clear last time."
In a 326-page opinion released Friday that echoed a 2005 Kansas Supreme Court decision, a three-judge panel that presided over the case effectively ordered the Legislature to fund public schools at $4,492 per pupil. That's more than $600 per pupil above the current funding level, or $440 million in all.
The opinion, written by Shawnee County District Judge Franklin Theis, reflects the 2005 decision, when the Supreme Court ruled in the case Montoy vs. Kansas that the Legislature has a constitutional duty to base funding on the actual cost of providing all the educational services required by law.
Dorathy expects the Supreme Court to take up the issue again in the wake of last week's rulling. Kansas Attorney General Derek Schmidt has filed notice of an appeal to the Supreme Court.
Although the current law calls for base funding of schools at $4,492 per pupil, Kansas lawmakers have not appropriated enough money to meet that requirement since the economic downturn began in 2008. Instead, legislators have appropriated smaller amounts of money in the state budget, resulting in pro-rated funding for schools and a per-pupil rate of $3,838 in state.
Despite the court ruling, some area educators aren't sounding any victory bells just yet.
"District officials will be reviewing the court's ruling to determine potential impact, and we are aware that the decision will likely be appealed," said Shawnee Mission school district in a written statement. "Any final determination may not be known until an appeal is heard."
The call of Republican legislators and Gov. Sam Brownback to change language in the Kansas Constitution in the wake the ruling also didn't surprise Dorathy.
The education article of the Kansas Constitution commands legislators to "make suitable provision for finance of the educational interests of the state." The Supreme Court has said in rulings in 2005 and 2006 that lawmakers must finance an adequate education for every child, keep up with rising educational costs and ensure that schools continually improve.
Legislators have suggested putting a constitutional amendment on the April 2 ballot that would change the language that courts use to make the school funding rulings. Brownback endorsed the move Tuesday in his State of the State Address.
In remarks to the Baldwin school board last month, Sen. Tom Holland (D-Baldwin City) said he doubted there were enough votes in the Senate to stop a constitutional amendment favored by conservative Republicans.