Wagner opts not to seek re-election as Baldwin City mayor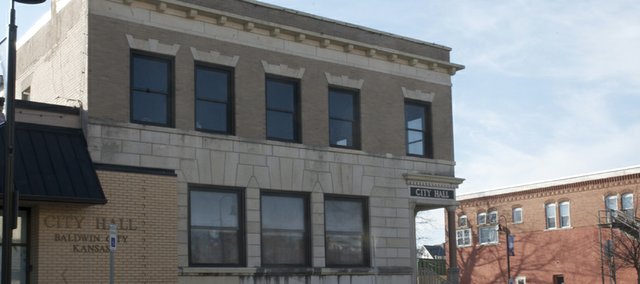 Baldwin City Mayor Ken Wagner announced Tuesday that he would not seek re-election to another four-year term.
"This decision has been a difficult one for me, because I have thoroughly enjoyed my term as mayor," Wagner said. "Between the term as mayor and as a city councilman, I have served for 10 years. To run for another term would put me in on 14 years of service, and I just don't know if I want to maintain the level of intensity that the job requires. That coupled with growth at Heritage Tractor, I think it is time to concentrate on building our business further."

Wagner was elected mayor in 2009. He serving on the city council from 2000 to 2004 and again from 2007 until his election as mayor.
Wagner said he wished he were younger so that he could build on the accomplishments made with the help of councils and staff the past four years. Among the long list of accomplishments Wagner cited were the two Sixth Street improvement projects, passage of the quality-of-life and capital improvement sale taxes, completion of the U.S. Highway 56 corridor management study, which will lead to improvements to Lawrence and High street intersections on the highway, and the 40-year extension of the city's water agreement with Lawrence that reduced Baldwin City's wholesale water rate by 25 percent and tied future hikes to increases passed on to large Lawrence customers.
"I feel good about what the city has accomplished," he said "I do believe that there is much more to do. I am hopeful that whoever is elected to lead our city will continue with a vision to make it the best city that it can possibly be. I think we have had a vision to do that,and hope it continues."