Plumberg to run for mayor, Busby won't seek re-election to school board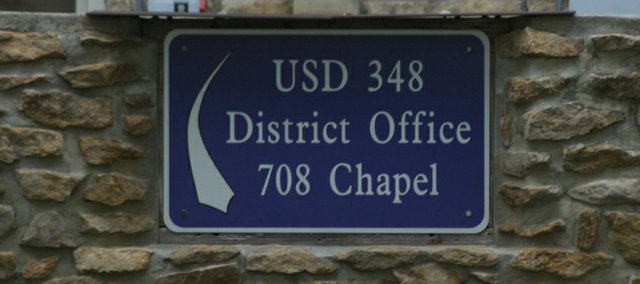 The spring elections for Baldwin City Council and USD 348 Board of Education got more interesting in the last week.
Baldwin City Councilwoman Bonnie Plumberg announced her candidacy for mayor Tuesday with the news that Mayor Ken Wagner would not seek re-election.
"I would like to continue the work he has started and I have started," she said. "I enjoy the council immensely. I think we have a good team. I would like the opportunity to captain that team."
Plumberg was elected to the council in 2009. She serves as chairwoman of the council's Community and Economic Development Committee and is a member of the Public Health and Safety Committee.
Plumberg owns the Pink Lady Consignment Shop at 215 N. Sixth St. Before she and her husband, Tom, moved to Baldwin City in 2006, Plumberg had a career managing national retain chains.
Plumberg's decision to run for mayor will leave open her seat on the council. Councilman Tom Farmer's term also expires this year.
With the filing deadline of noon Jan. 22 less than two weeks away, there have been no filings yet for city council or the Baldwin USD 348 Board of Education.
Board member Bill Busby, whose term expires this year, told The Signal he would not seek another term. Busby was elected to two four-year terms to the board's District 2, Position 5 seat.
Two other board members whose terms expire this year, Ruth Barkley of District 1, Position 5, and Ande Parks of District 3, Position 6, said they are still undecided about seeking re-election.
Sheryl Gill's term to the at-large position she was appointed to in June 2012 also expires in 2013.
Those filing for position board seats must be residents of the districts they would represent. District 1 includes all of the school district north of U.S. Highway 56 and west of Douglas County Road 1055 and neighborhoods immediately east of 1055, including the Signal Ridge subdivision and area south and west of the junior and high school campus. District 2 includes all the remaining territory in the school district west of 1055. District 3 consists of that area west of 1055 and south of U.S. 56.