Building bridges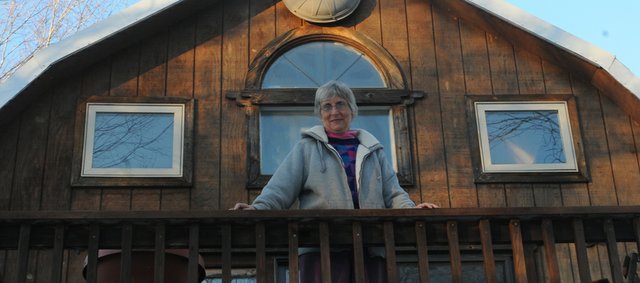 Robin Goff would like to link two places she has grown to love.
The owner of the Light Center in southwest Douglas County has proposed Baldwin City adopt Riviersonderend, South Africa, as its sister city. The two cities half a world apart have much in common, she said.
"It's a farming community about the same size as Baldwin in a beautiful valley," she said. "It has a struggling main street and is on a main highway."
Goff has approached the city and fellow members of the Baldwin City Chamber of Commerce about the idea.
Baldwin City Mayor Ken Wagner said he supported the idea, but added Riviersonderend's mayor didn't want to spend the money necessary to move ahead with a formal sister city arrangement. So the city council's Community and Economic Development Committee is exploring a less formal cultural exchange arrangement with the South African community.
Goff has been making annual visits to Riviersonderend for 10 years, taking her first trip as part of a grant opportunity.
"When I got there, the grant fell through," she said. "By that time, it didn't matter. The people are delightful."
Riviersonderend, like all of South Africa, is still struggling with the legacy of apartheid, which ended just two decades ago, Goff said. Under apartheid, the government saw no need to include math, sciences or the arts in the education of people of color. The result is a country of poorly educated adults struggling with self-esteem issues and an unemployment rate of 53 percent, Goff said.
Adding to the country's woes are pandemics of tuberculosis and AIDS, Goff said.
The situation motivated Goff to found LoveLight, which fosters a global network to help children orphaned by the AIDS pandemic and the grandmothers who often raise them. LoveLight recruits, trains and supports volunteers to travel to South Africa and work with local organizations to give the children a more sustainable future, Goff said.
LoveLight has provided a safe house for children, at which volunteers provide supplies and training for gardening, handicrafts, cooking and computer and vocational skills, Goff said.
"The children are wonderful," she said. "They are very excited about education and the chance to learn. They know education is their chance to improve their lives."
Goff found a way to help that goal in a project that involved the children's grandmothers and the downtown Baldwin City shop Quilter's Paradise. When the grandmothers expressed an interest in starting a sewing group as a way to make extra money, LoveLight was able get them sewing machines and lessons.
One of the things they wanted to make was quilts, but they didn't yet have the expertise or money to buy material for the backing.
"I suggested they just do the tops, and I'd bring those back to Quilter's Paradise to be finished," she said. "I went to a class (at Quilter's Paradise) myself, learning how to do batting. It was really a fun way to have an exchange."
Golf said the two quilts finished in Baldwin City were auctioned and the money sent to South Africa to provide scholarships so Riviersonderend orphans could continue their education.
"South Africans have the philosophy of Ubuntu," she said. "It means 'I am because we are.' It is to have an identity in the context of your community. It is very helpful to experience on that level. They have so little but are so generous.
"It's a two-way street. Volunteers tell me they received more than they can ever give. We all grow and learn when we help. It's empowering for all involved."