Five questions: Time to read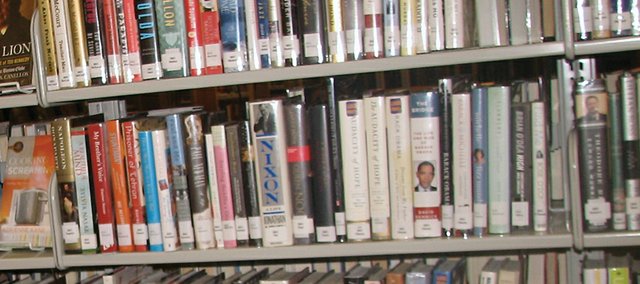 Basehor Community Library Director Diana Weaver talks about sitting down with a good book in the new year.
Q: Are libraries busier during the winter?
A: Now that the holidays are over, people are rushing back in. We have a lot of people who get e-readers for Christmas. Just yesterday we had a large group of people come in for a class to learn how to download e-books and check out free e-books from the library. Statistics also show that the amount people read has increased with the prevalence of e-readers.
Q: How can you make more time for reading?
A: Audio books are great for people who can't find the time to sit down. We have a great selection of audio books that people can listen to while they're in the car, exercising or otherwise unable to sit down and read.
Q: What have been the most popular books checked out in the new year?
A: A lot of people are checking out exercise, diet and health books. And people are also starting to think about spring and gardening.
Q: How can I motivate myself to read more?
A: Book clubs are a great way to make reading a social activity. We're also introducing a winter reading challenge. Participants are given a Bingo card and can check off squares by reading books about certain topics or by particular authors.
Q: How can I get my children to read more?
A: One of the things I really enjoyed when my kids were younger was to pick a book to read together. Then we would talk about it together. If you need any recommendations for good books to read as a family, just ask a librarian.