Baldwin City Council agenda for Jan. 7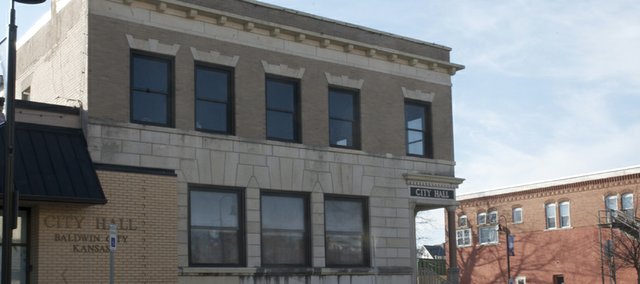 I.  Call to Order:  Mayor Ken Wagner 
II.  Consent Agenda:  (All  matters  listed  on  the  Consent  Agenda  are  to  be  considered  under  one  motion  and  will  be  enacted  by  one  motion.  
There  is  to  be  no  separate  discussion  on  any  Consent  Agenda  Item.    If  discussion  is  desired  by  an  elected  official  of  the  City  on  any  Consent 
Agenda item, then that item will be removed from the Consent Agenda and considered separately). 
A. Consider the draft minutes of the December 17, 2012 Regular Meeting. 
B. Consider Appropriation Ordinance No. 2013‐1A: claims against the City for goods provided and 
services rendered. 
III.  Committee/Commission Reports 
None 
IV.  Special Reports or Presentations 
  None 
V.  Unfinished Business 
A. Consider City Administrator's Appointment of an Acting City Clerk. (Chris Lowe) 
B. Public hearing for the purpose of receiving written or oral objections and considering proposed 
assessments for the costs of certain internal improvements heretofore authorized by the governing 
body of the City. (Chris Lowe)   
C. Consider Ordinance No. 1289 Levying Special Assessments on certain property to pay the costs of 
internal improvements in the City of Baldwin City, Kansas.  
VI.  New Business 
A. Year‐end building permit report.  (Tina Rakes.) Consider reduction of all fees for new residential 
construction in Baldwin City by half for the remainder of the 2013 calendar year.  
B. Consider initial draft estimate of depot renovation project scope. (Chris Lowe) 
VII.  Public Comments and Questions 
VIII.  Discussion Items from Council Members or Staff (items not for action at this time) 
  None 
IX.  Schedule & Announcements 
A. Community Development Committee: 4pm, January 14 at City Hall 
X.  Executive Session  
  A. Personnel Matters (30 minutes) 
XI.  Adjourn