Baker students headed to Washington, D.C., for inauguration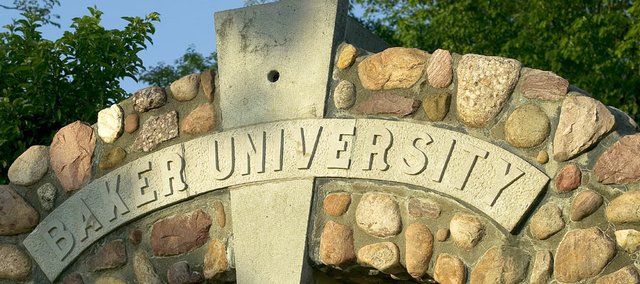 Students at Baker University will attend the presidential inauguration on Jan. 21 as part of a between-semesters course about the nation's capital.
The interterm class, taught by Lee Green, professor of business and economics, will leave on Sunday for a 16-day trip to learn about the U.S. capital. Students will visit memorials, monuments, historical sites and Smithsonian museums in addition to attending the presidential inauguration.
"This is a big part of the Baker experience outside of the classroom," said Steven Rottinghaus, the school's director of public relations. "It's firsthand knowledge in history courses that applies what they learn in the classroom."
Paige Smith, a Baker sophomore, said she's looking forward to seeing politics in action and gaining an understanding about the government in order to be more informed when the next presidential election rolls around.
"As a 20-year-old, I was pretty blindsided going into the election," Smith said. "You hear so many political campaigns on TV and none of it really makes you want to vote. I want to actually go and see for myself what our president is doing for this country and what is actually going on."
"My expectation is to really gain a grasp about what our nation is all about," senior Justin Lane said. "I think it will broaden my horizons. I haven't traveled outside of the Kansas City area too much. The big benefit is going to be relaxing and learning more about our nation."
The students in the class have studied Washington's founding, its layout and and the history behind its public buildings. Students also will read a current case in the U.S. Supreme Court and then attend the arguments in the case before the court and meet with the attorney who is arguing the case.
Owen Lewis, a Baker sophomore, said he has always been interested in politics and is excited about the trip. "It's a different experience; we're not sitting and reading a textbook and looking at a picture of the White House," he said. "We're actually going to be escorted through it and taught the laws of the Oval Office, the Green Room and the Blue Room. It's a lot different than seeing it in a picture with someone trying to describe it to you."
Most students at Baker are required to participate in two interterm courses, which run for three weeks between semesters, before graduation.
"The idea of interterm is for faculty to offer interdisciplinary learning for a learning-sake type of experience," Green said. "A high percent of the interterms involve travel, so it gives students the chance to travel the U.S. and all over the world."
Green has taken students to inaugurations since 1989. This will be his seventh trip. "I enjoying doing it because I enjoy seeing the learning experience for the students," he said. "Plus, they have a heck of a lot of fun."
The 20th amendment dictates that the presidential inauguration take place at noon on Jan. 20. Since Jan. 20 falls on a Sunday this year, President Barack Obama will be sworn into office privately on Jan. 20, and the public inauguration ceremony will be held at noon on Jan. 21. This hasn't happened since Ronald Reagan was sworn into office in 1985.