No candidates yet for Baldwin council, board positions as filing deadline nears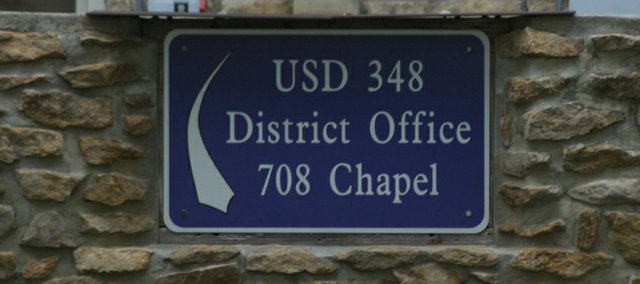 Perhaps it's political exhaustion from the recently concluded 2012 election cycle, but no one has filed for a seat on the Baldwin City council or school board.
The filing deadline is noon Tuesday, Jan. 22.
Two of the five seats on the council and the term of Mayor Ken Wagner expire this year. The terms of four of seven school board members also will expire.
Incumbent council members whose terms expire in 2013 are Tom Farmer and Bonnie Plumberg.
School board members whose terms expire this year are Ruth Barkley of District 1, Position 4; Bill Busby of District 2, Position 5; Ande Parks of District 3, Position 6; and Sheryl Gill, who was appointed to the at-large board seat in June 2012 after Tony Wedel resigned because he was moving.
Those filing for position board seats must be residents of the districts they would represent. District 1 includes all of the school district north of U.S. Highway 56 and west of Douglas County Road 1055 and neighborhoods immediately east of 1055, including the Signal Ridge subdivision and area south and west of the junior and high school campus. District 2 includes all the remaining territory in the school district west of 1055. District 3 consists of that area west of 1055 and south of U.S. 56.
A Feb. 26 primary will be necessary if more than three candidates file for one of the four expiring board seat. The top-three finishers in the primary would then move on to the April 2 general election.
All city council seats are elected at-large. This year, the top-two finishers in the general election will win a seat on the council. A primary would be necessary if more than three candidates file for mayor or more than six file for the two council seats.