Shopping opportunities now include Sam's Club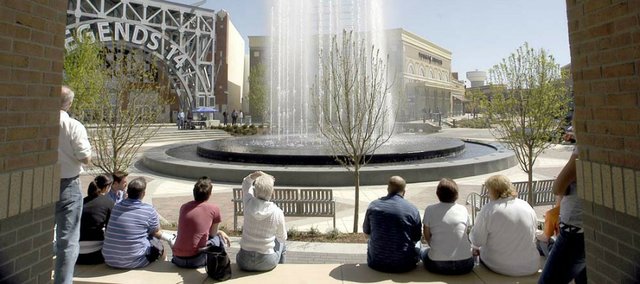 The fate of the Legend Outlets shopping area is still unknown in 2013, but 2012 was still a year of new stores and restaurants for the popular destination.
KKR Real Estate Fund Holdings bid $131.5 million for the shopping center at an auction Jan. 25, but no information about a final deal has been released. Page Communications Principal Lee Page, who handles public relations for the Legends Outlets, said he couldn't comment on the sale.
On the retail side, March saw two new stores when Uniform Destination, offering medical scrubs opened, followed by Dress Barn, a women's fashion retailer
Crazy 8, a fashion retailer for children, held its grand opening in August and Toys 'R' Us opened in October in time for the holiday shopping season.
Page Communications Representative Jenna Smith said there aren't any new stores announced yet for 2013 other than Five and Dime General Store, which is set to open this spring
The only new restaurant last year was Chiusano's Brick Oven Pizzeria, a locally owned and operated brick oven-style pizzeria. It replaced Ted's Montana Steak House.
Several businesses decided to close last year, including Rack Room, Palmer's Candies and Ice Cream and Nick and Willy's Pizza.
Outside of the Legends Outlets, Kansas City, Kan., got its own Sam's Club in October, in the Plaza at the Speedway shopping center. It's opening ceremony was big event for the county, and Joe Reardon, mayor and CEO of the Unified Government of Wyandotte County and Kansas City, Kan., and county commissioners attended the event. Its opening added 175 jobs to the area.