Baldwin City digs out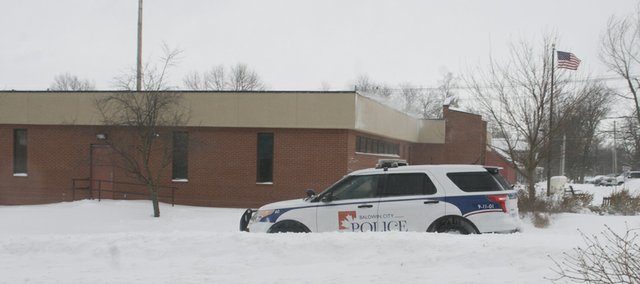 Baldwin City was returning to normalcy after a winter storm Thursday left about 10 inches of snow in its wake.
City offices were open Friday, as were most of the downtown businesses and offices closed the day before. The Lumberyard Arts Center was open as was the Baldwin City Recreation Commission.
Steve Friend, BCRC director, said the plan was for normal weekend activities to go ahead as scheduled.
Things were also back on track at the Baldwin City U.S. Post Office. Carriers were making deliveries Friday after being unable to do so Thursday, said clerk Lisa Adkinson. The Friday morning mail truck was unable to make to Baldwin City but the afternoon truck was expected on schedule, she said.
Baldwin City residents appear to have ridden out the worst of the storm Thursday from the safety of their homes. Police Chief Greg Neis said only one accident was reported and it was a minor one-car fender bender.
The police department was able to patrol throughout the storm and after with its new 4-wheel drive SUV patrol vehicle, which was purchased with Ford's decision to discontinue the Crown Victoria, Neis said. The police department's Hummer joined it on the streets Thursday afternoon and evening, he said.
USD 348 Superintendent Paul Dorathy made the decision Thursday afternoon to call off school Friday. The two missed snow days should have no consequence of the district calendar because, as was noted at Monday's board meeting, the district exceeds the state yearly required number of hours by six to eight days.