Blizzard conditions expected today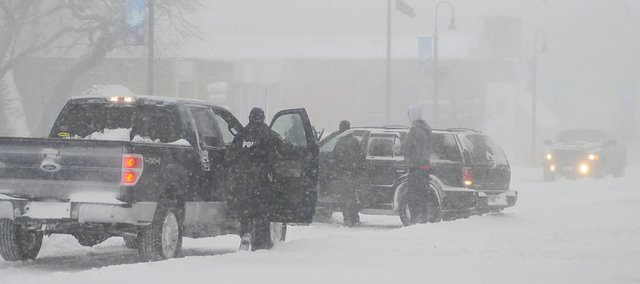 As of midnight, snow had not started falling in Baldwin City. But administrators at Baldwin USD 348 and Baker University put faith in the forecast that a lot of snow was on its way and canceled school or classes for today. Kansas University also called off classes, and Gov. Sam Brownback ordered state offices closed Thursday and Friday morning. The closure affects nonessential executive branch employees scheduled to work between 6 a.m. today and 6 a.m. Friday.
The National Weather Service is forecasting up to a foot of snow in the area. Worse, strong winds of up to 30 mph are also expected.
Other closings include:
• Douglas County Senior Services: All programs, Senior Meals and transportation are canceled.
• Douglas County District Court will be closed.
• Health Care Access Clinic will be closed.