Baldwin board approves iPad purchase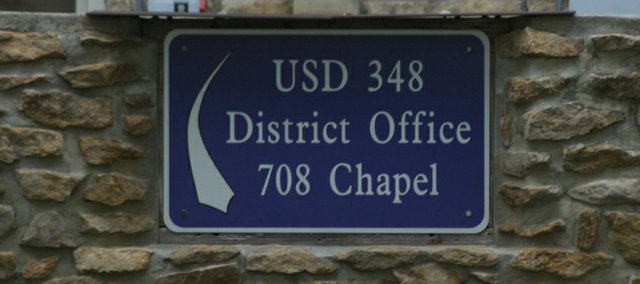 The Baldwin school board on Monday agreed to buy 475 iPads for Baldwin High School for next school year.
On a 5-2 vote, the board approved a lease-purchase agreement, requiring the district to pay $90,000 each of the next three years for the iPads. Board members Sandy Chapman and Ruth Barkley voted against the proposal, while Bill Busby, Chad Christie, Nick Harris, Sheryl Gill and Ande Parks voted yes.
Next year, iPads will be given to every high school student to use at school and to take home nights and weekends for homework.
Superintendent Paul Dorathy and Baldwin High Principal Rob McKim recommended the purchase. McKim told board members he interviewed each of the school's 32 teachers about the initiative. Twenty-four were supportive, five thought the district needed to provide something to students but were unsure it should be iPads, two were neutral and two didn't support the proposal, he said.
Teachers stressed the need for adequate bandwidth and continued rotation of new laptop and desktop computers at the school, McKim said. In addition, teachers, who were provided iPads this year, support hiring a technology innovation specialist to help them get the most from the iPads.
McKim also recommended the district acquire iPads with 32 gigabytes of memory rather than the 16 gigabyte devices Dorathy had proposed. The added memory would allow downloading of multiple textbooks, he said.
McKim said some ways teachers will use iPads in classrooms include: grammar exercises in English, interactive maps in social science, digital labs in science courses, home rehearsals for students who are absent through online face-to-face contact in music classes and documenting workouts in physical education.
"It's going to revolutionize the way you teach," McKim concluded. "Teachers are no longer going to be the great giver of information, but teach how to find information and analyze information."
The teachers' bandwidth concerns were addressed when the board, by the same 5-2 vote, adopted the district technology plan. Steve Hemphill, technology director, said the district doubled the high school's bandwidth to 100 megabytes for $4,000 a year.
Chapman and Barkley questioned the technology plan, which calls for $130,000 annual purchase of laptops and desktops to replace outdated computers. They asked how many computers would be needed in the high school once the district purchases iPads for students.
"I want us to be up to date on technology but not wasteful of technology," Chapman said.
Board members agreed the use of computers in the high school should be monitored.
At an upcoming meeting, Dorathy said, the board will be asked to consider policies, such as insurance for the iPads and who should pay for it.