Five questions: A Kansas walk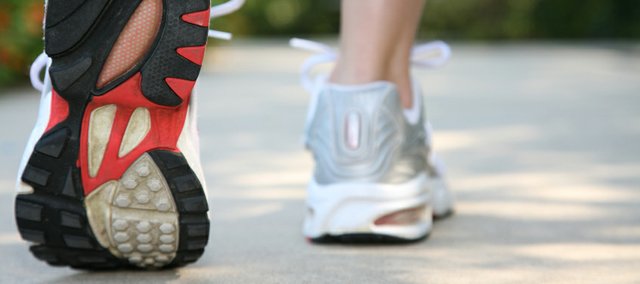 A walk across Kansas would be a 423-mile journey. Many Walk Kansas teams reach that mark within the first weeks of Kansas State University's statewide, eight-week fitness program. Johnson County Extension agent Nichole Burnett explains how you and friends can sign up to participate in this year's event.
Q: What is Walk Kansas?
A: Walk Kansas is a team-based program that encourages a healthier life by promoting more activity, better nutrition choices and learning positive ways to deal with stress. This year's challenge runs from March 17 to May 11.
Q: How are teams formed?
A: Co-workers, family members, friends and neighbors form teams of six and track daily minutes of physical activity and food choices during the eight-week challenge. Part of the fun is picking a team name and team captain.
Team members track daily their minutes of activity and fruits and vegetables consumed, and report these weekly to their team captain. Team captains then report their teams' totals to the state at www.walkkansas.org.
Q: Is walking the only way to log activity hours?
A: Any activity that is moderate or vigorous for at least 10 consecutive minutes counts. Strength and flexibility exercises, such as yoga, tai chi, working with resistance bands, strength training and gardening would also count.
Q: Why does Walk Kansas work?
A: Participants in Walk Kansas find that are more active as members of a team. Teammates encourage each other, with some work-based teams actually exercising together over their lunch hours
Q: How do teams sign up?
A: Gather a team of six members, choose a team name and captain, and contact the local K-State Research and Extension office for registration information before the March 8 deadline. The number in Leavenworth County is 913-364-5700.